Man Charged With Raping Teen Girl At Keith Urban Concert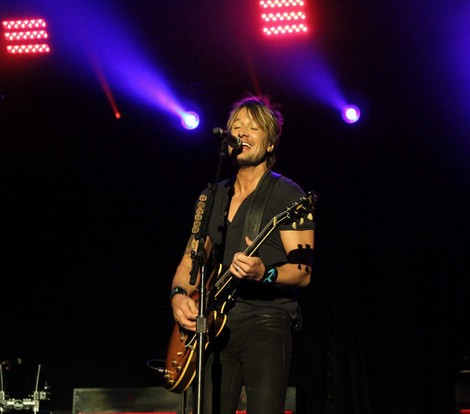 A teenage girl was raped at a Keith Urban concert in Massachusettes last week that made headlines after 20 people were hospitalized for drinking too much.
According to police, the incident occurred on the lawn of the Xfinity Center in Mansfield, Mass., in front of other concertgoers, CNN reports.
A woman stopped the attack by pushing the man, Sean Murphy, 18, off the victim. He fled the scene but was arrested a short time later and charged with rape.
The Mansfield Police said in a statement: "Officers conducting the investigation were assisted by patrons that had been concerned and took photos and video of the assault on their cellular phones. Those phones are being processed to recover the digital evidence of the assault."
Murphy's attorney claims the incident was consensual. He said in a statement to CNN: "Put simply, this was a consensual act, not a sexual assault. There are no allegations of force or violence against him. This was a private act that regrettably occurred in a public place.
"Mr. Murphy deeply regrets this incident and I am sure the young woman does as well. The young woman was neither intoxicated nor overcome by drugs at the time. Mr. Murphy has no criminal history whatsoever."
At the same concert, 46 people were treated for "alcohol-related" illnesses, and 26 of them were taken to the hospital, police and fire chiefs told New England Cable News (NECN).

Urban, who is also a judge on "American Idol," has not commented on the incident.