Man Charged With Planning Murder, Castration Of Justin Bieber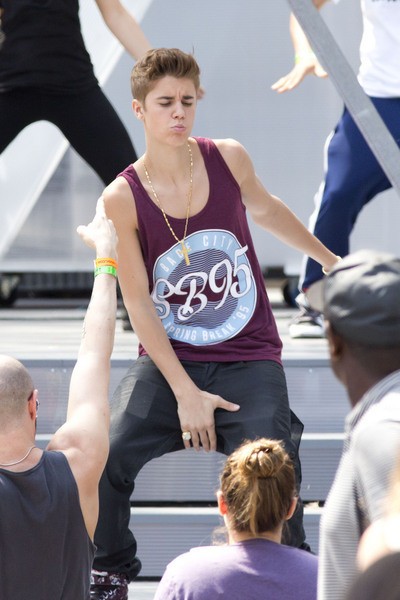 Police have uncovered and foiled a plot by an incarcerated man to kidnap, castrate, and murder Justin Bieber and one of his bodyguards.
Dana Martin, who is serving 978 years for rape and murder in prison, is alleged to have hired two men to capture Bieber while he was New York last month. They were then tasked with castrating and murdering Bieber and a bodyguard. Despite the difficulty of the plot, the prisoner only offered the two men $2,500 "per testicle."
Mark Staake and his nephew Tanner Ruane are currently in police custody for conspiring to murder. Martin, who has a tattoo of Bieber on his leg according to local Albuquerque news station KRQE, is believed to have created the plot with Staake while he was serving time in the same prison as Martin.
Staake was arrested in Vermont for outstanding warrants. Ruane was arrested later, and police found "murder tools" and garden shears (ouch...) in his car.
Dana Martin is considered to be obsessed with Bieber and had concocted bizarre details for the pair should they go through with the plan. For example, he insisted the men use a tie to strangle the pop star, and that the tie had a paisley pattern.
Bieber's manager Scooter Braun issued a statement to US Weekly: "We take every precaution to protect and insure [sic] the safety of Justin and his fans."