Man Arm Battle: Madonna Vs. Renee Zellweger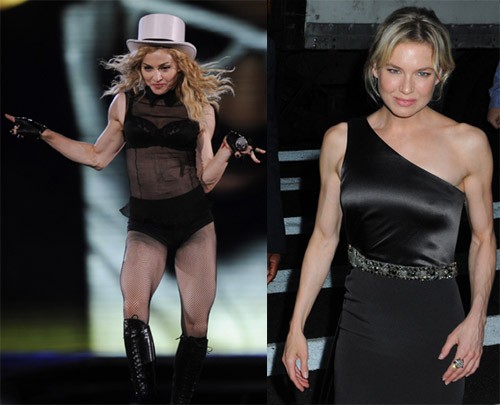 Madonna
and
Renee Zellweger
look pretty pumped up. Many photos of the Material Girl have been circulating showing off her sinewy arms, and now it looks like Renee is getting in on the action. See more photos after the jump...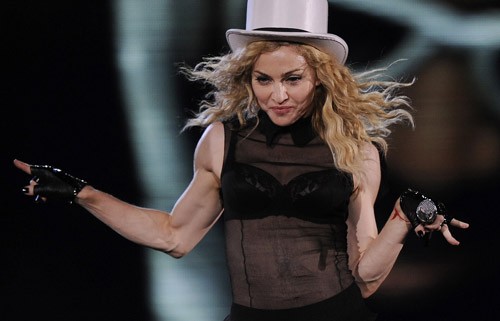 Image © AP Photo/Christof Stache
In July, a representative for Madonna hit out at pumped-up pictures of the pop star, insisting the snaps must have been doctored. The muscly Madonna shots emerged online last month, prompting gossips to suggest the singer had been overdoing her gym work-outs. These photos, however, are 100 percent real. They were taken Aug. 18, 2009 in Munich, Germany.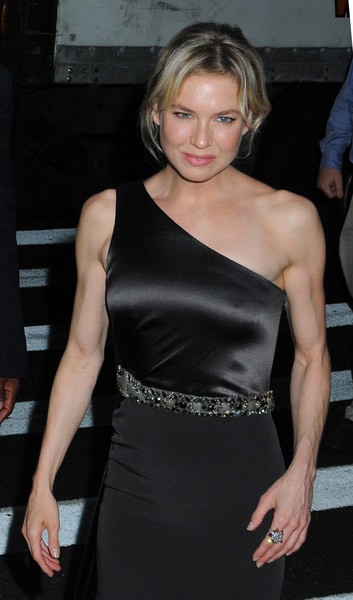 Image © Janet Mayer / PR Photos
We don't know why Renee is hitting the gym so hard, but maybe she has a new man in her life? She and
Bradley Cooper
sparked fresh speculation they are dating after they were spotted together in Spain earlier this month. This photo was taken Aug. 18 in New York City at the premiere of
My One and Only
.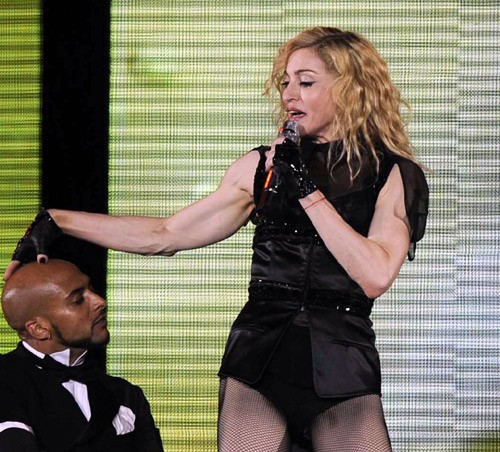 Image © AP Photo/Christof Stache
Click the pics for gallery & larger images
Click the pics for gallery & larger images