'Mama Bear' Evan Rachel Wood Succeeds In Ultrasound Photo Removal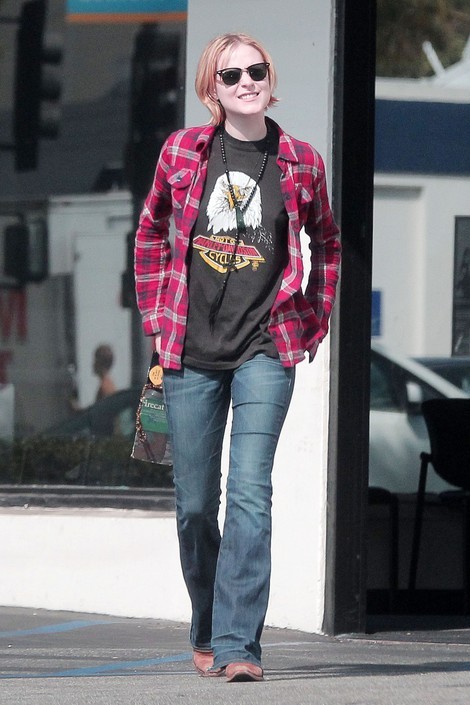 Pregnant Evan Rachel Wood has succeeded in having paparazzi shots featuring the actress holding a sonogram of her unborn child removed from an online publication.

The Wrestler star flew into a fury on Wednesday after discovering a sneaky snapper had used a long lens to take pictures of Wood and her husband, actor Jamie Bell, on the rooftop parking lot of a Los Angeles hospital following an ultrasound appointment.

The photos were initially published on DailyMail.co.uk, prompting an angry Wood to lash out at the unnamed paparazzo for violating the mom-to-be's privacy.

In a series of Twitter.com posts, Wood seethed, "Which sick f**k paparazzi hid in the parking lot of my hospital after my ultrasound... You took a picture of my ultrasound photo???!!!! I couldn't be more furious right now. I want to cry. My child isn't even born yet. That's my child. It's not even out of the womb and they are snapping photos of it... I have never been more violated by a photographer."

She then tweeted a plea to the tabloid editors who purchased the rights to the images, asking them to "please remove the photos because they are private medical records, and it's an invasion."

Her personal request was honored by Daily Mail bosses and they subsequently took the article with the offending shots down from their site.

Executives at the picture agency the paparazzo submitted the images to have also removed the photos from their website.

Celebrating her successful battle with the media, Wood later tweeted, "Man, when that mama bear instinct kicks in, she KICKS in."