Malin Akerman Shows Off Her Bikini Body, Baby's Butt In Candid Shot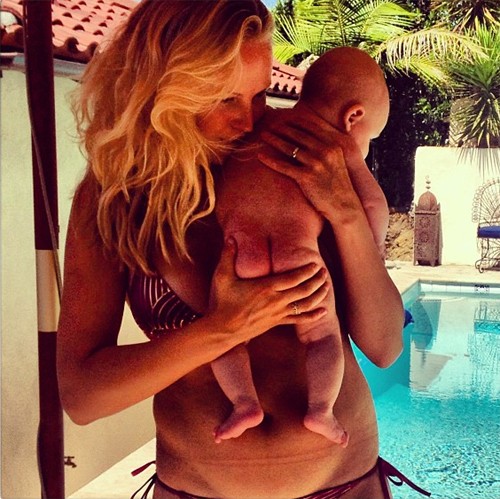 Malin Akerman shared a photo of her baby boy on Instagram on Tuesday. The actress poses in a bikini next to a pool with her bare-bottomed child.
She captioned the image: "I got to go swimming with this beautiful boy...lucky me!! #parenthood #love."
The 35-year-old star and her rocker husband Roberto Zincone welcomed son Sebastian three months ago. And the new mom looks fabulous.
She recently told "Access Hollywood" that one of her tips for staying thin is eating yogurt. "It's been my new favorite thing... They have this yogurt with fruit mousse on top... There's this new mango flavor and it's literally the best thing since sliced bread," she explained.
Akerman stars in the upcoming fall series "Trophy Wife" as a reformed party girl who becomes Pete's (Bradley Whitford) third wife. Hijinks ensue as she interacts with three stepchildren and two ex-wives.
She has also appeared in the movies "Couples Retreat," "Wanderlust," "Rock of Ages" and "The Numbers Station."