Malin Akerman Lands Rocker Husband A Role In 'CBGB'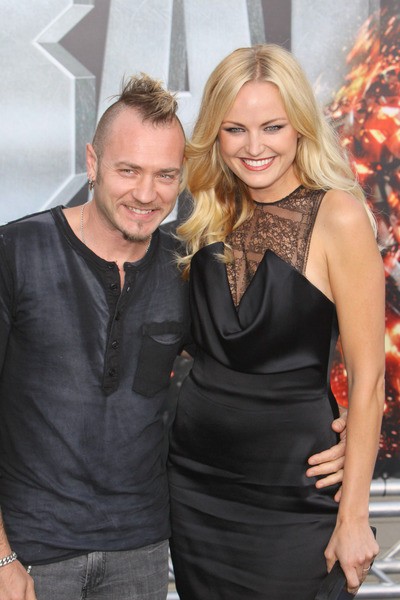 Actress Malin Akerman's rocker husband landed a role in her new movie after the Watchmen star asked if he could play Blondie drummer Clem Burke.

Akerman portrays Debbie Harry in CBGB - a film about the fabled New York punk club - and suggested her real-life husband, Robert Zincone, join her on the set. Ironically, the rocker backed his wife when they first met in the band The Petal Stones.

A spokeswoman for the film tells WENN, "They were still casting and Malin said, 'Can my husband play Clem Burke?' Everyone was like, 'Sure'."

The couple was on the set in Savannah, Georgia for just two days, shooting scenes in the recreated CBGB club with Foo Fighters drummer Taylor Hawkins, who portrays Iggy Pop in the film.

The spokeswoman says, "They played through Denis and a little of Sunday Girl, which recalled a famous moment in the club's history when Iggy interrupted Debbie Harry and started playing I Wanna be Your Dog. It's a great scene."