Malin Akerman, Dakota Fanning & Others Recreate Steven Spielberg Movie Scenes For Harper's Bazaar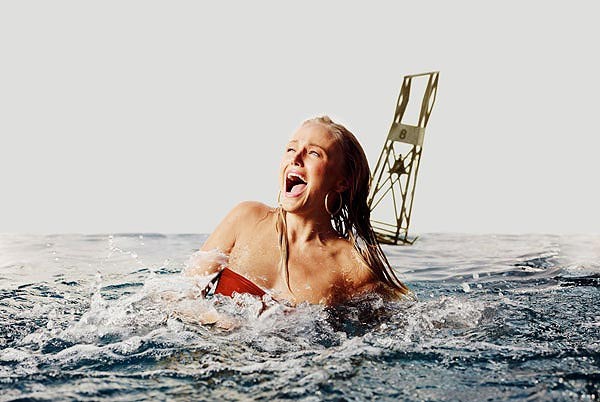 Actresses Malin Akerman, Evan Rachel Wood, and Dakota Fanning have teamed up to recreate some of director Steven Spielberg's most iconic movie scenes for a new fashion spread.

Spielberg's latest film, Lincoln, hit theaters last month and to celebrate his long career of successes, the trio got together for a creative tribute piece in Harper's Bazaar magazine.

Akerman thrills by recreating the scene where a skinny-dipping Chrissie Watkins, played by Susan Backlinie, is killed by a great white shark in his 1975 classic Jaws, while The Ides of March star Wood acts as a horrified Laura Dern who was terrorized by dinosaurs in Spielberg's Jurassic Park.

Fanning steps into the role of distraught mother Melinda Dillon comforting her on-screen son in Close Encounters of the Third Kind, and 13-year-old actress Kiernan Shipka also participated in the shoot, portraying a young Drew Barrymore in blonde pigtails as she kisses the titular character in E.T. the Extra-Terrestrial.

See the rest of the pics and read more at Harper's Bazaar.com.