'Major Crimes' Vet Ransford Doherty Guest Stars on 'Touch'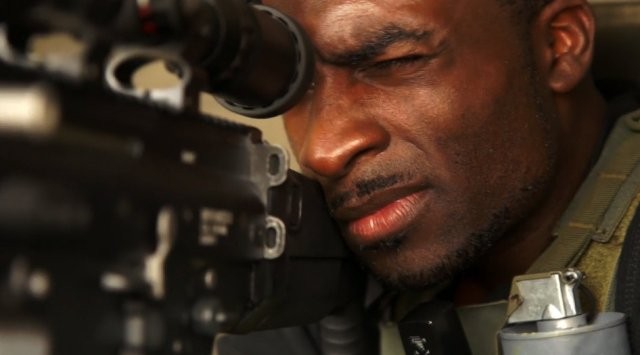 Ransford - pictured above in Caribe Road - is contributing in his own way. When he's not acting, he works as a substitute teacher, and is involved with several charitable organizations. "I maintain the teaching career because it's a flexible job for working actors and it pays the bills when the acting work is slow. It's also my way of giving back," he said. "How I manage the two is with the help of a supportive team."
"I want to thank the faculty and staff at Alexandria Elementary, Vine Street Elementary, Holmes Elementary and Manual Arts High.  For over eleven years, those schools kept me gainfully employed a majority of the time as a substitute teacher. If it wasn't for them, I wouldn't be where I am today," he continued. "There were many times the office managers - like Suzette Brown, Catherine Brown, Auraluz Lopez, Norma Duran Munguia and Marta - forgave me for having to cancel a teaching assignment at the last minute due to an last minute audition.  Or the assistant principal at Manual Arts High, Mr. Todd Engle, who always finds a way to cover my classes when I'm off on an audition or when I'm working on any show I booked. 
"I also can't forget the kids at these schools!" he added. "They even help me run lines for some of my auditions. In fact, when I auditioned for my role on Touch, I ran the lines with Mr. Rivera's seventh-period class. I then made a wager. I told them that since they helped me, I would buy the whole class pizza and Kool-Aid if I got the part. Not only did I get the part, and have their football team deliver the seven boxes of pizza with Kool-Aid to Mr. Rivera's class, but the students of that class got to see how they had an impact on my making my dream come true.  They were more excited that I got the part than [about] getting the pizza!"
Some of the groups that Ransford is involved with include Sunshine Kids, LACER Afterschool Programs, After-School All-Stars, Yellow Ribbon Reintegration Program, and Dream Center.
When he's not acting or teaching, what are some of the shows Ransford's tuned into? "I'm a fan of all the actors and writers on Major Crimes," he said, "The Closer, Breaking Bad, Luther, The Wire, Modern Family, Person of Interest, everything on HGTV - and any TV show or film that hires me!"
Ransford's guest appearance on Touch airs as part of tonight's two-hour season premiere, beginning at 8 PM ET/PT on FOX.
For more from Brittany Frederick, visit my official website and follow me on Twitter (@tvbrittanyf).
(c)2013 Brittany Frederick. Appears at Starpulse with permission. All rights reserved. No reproduction permitted.