'Major Crimes' Star Phillip Keene Takes Us on 'The Pan Am Experience'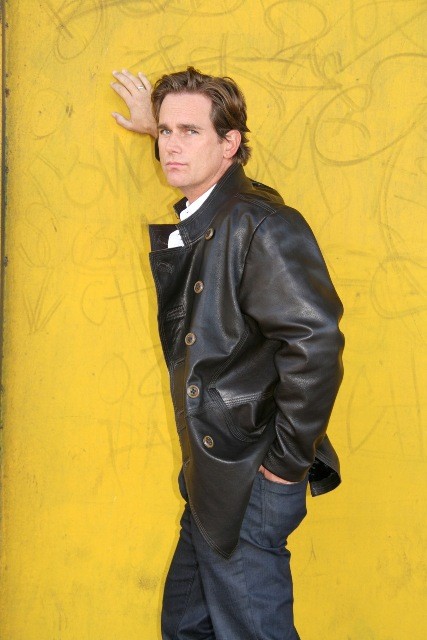 Before Phillip Keene was Buzz Watson on TNT's Major Crimes, he was flying for legendary airline Pan Am - and now he's giving people the opportunity to explore the company's rich history, by partnering with the folks at Palm Springs Modernism Week to host an exhibition from his private collection of memorabilia. It's a great event for aviation and history buffs alike, and BFTV recently checked in with Phillip to get the scoop on how it came to be, and how he left the friendly skies for acting.
"I worked for Pan Am for four years. I was hired by them in 1987 and started flying in 1988 right up until the very end," said Phillip, referring to the airline's collapse in December of 1991. "After that, I started collecting things, and as I began to read more about the company, I became intrigued by it. I fell in love with the company all over again."
His collection is varied and extensive, and those who visit the aptly named "Welcome Aboard: The Pan Am Experience" will get a real sense of the world of the airline that's credited with shaping the modern industry. It's not just memorabilia, but staff uniforms and unique pieces like complete first-class dinner service collections. In addition to being an impressive exhibit, it also captures the feel of the Jet Age.
Asked what he's most excited for audiences to see, Phillip said, "I think the uniforms - the evolution of the style. There's one that's designed by Edith Head. Her quote was, 'Your dresses should be tight enough to show you're a woman, and loose enough to show you're a lady.' If you look at the uniforms she designed for Pan Am, it holds true."
After the shutdown of Pan Am, Phillip moved into acting, and today he's best known as the recurring character Buzz Watson on The Closer, later Major Crimes. "I've always loved television and film. I had always been interested in acting, but I always had what I called 'survivor jobs'. Then I got the opportunity after I finished college. A buddy of mine, Kyle Fritz, ended up being my manager. He said, 'Why don't you go take these commercial acting classes and if you do okay, I'll represent you.'
"We didn't know if it was going to turn into anything," he continued, but credits his current gig with teaching him the craft of acting. "It was my first job really, and I learned by being there. Everyone was so supportive."
Phillip likens his experience with The Closer and Major Crimes as similar to the one he enjoyed with Pan Am. "I felt so at home there. I loved the crazy hours, I loved being in different places all the time, and there was a huge sense of family there," he explained. "I felt the same idea with the family on The Closer and Major Crimes. We're all there for each other. We all support each other. Most of our crew, not just the actors, has stayed with us for these seven, eight years. We are such a family that they keep coming back."
He perpetuates that family feeling by being a part of two charitable organizations that are both close to his heart. "One of them is Sunshine Kids, and it's an organization that helps kids with cancer. Most of the cast and crew were involved in this, and it's all because of G.W. Bailey," he explained. "It gives us an opportunity to spend time with these kids. It's a networking thing for them. They get to go on trips together, hang out together, and for a little while at least, they get to forget that they've got cancer.
"The other one is World Wings International, and that is an association of former Pan Am flight attendants, and they raise money for CARE. The primary focus now is to raise awareness in poor countries to help women and young girls achieve the goals of getting an education and bettering their situation." The airline itself might have been gone for more than two decades, but Phillip is keeping the spirit of Pan Am alive.
You can find more information on "The Pan Am Experience" here. The exhibition runs from February 15th to 25th. Major Crimes returns later in 2013.
For more from Brittany Frederick, visit my official website and follow me on Twitter (@tvbrittanyf).
(c)2013 Brittany Frederick. Appears at Starpulse with permission. All rights reserved. No reproduction permitted.