Maid Of Honor Whitney Port Showed Her Curves In A Bikini For Best Friend's South Beach Bachelorette Weekend (Pics)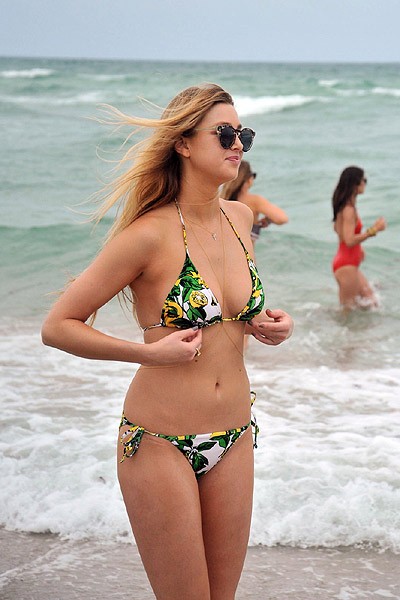 Reality star Whitney Port spent an overcast Saturday afternoon with some close friends on the sands of South Beach, Florida, where the Maid of Honor was throwing a bachelorette weekend for her best friend Jo.

Whitney was all smiles, splashing around in the water in a multi-colored string bikini.

Despite some rain showers on Friday, the star of MTV's hit show The Hills and her gal pals hit the pool at their hotel, unwilling to let some bad weather in the area due to a large Gulf of Mexico storm spoil their fun.

Since The Hills ended, Whitney has gone on to become a successful fashion designer, and is set to star with Supermodel Elle MacPherson and Tyson Beckford as a judge on the British version of Top Model.

The star posted a picture of herself and the bride-to-be on her Instagram page Saturday as well.

On Sunday she wrote, "Having so much fun at the @FIJIWater Summer Soak Miami at the Perry Hotel in South Beach!"