Maggie Q's Sexy 'Nikita' Billboards Upset Mall Bosses

Billboards promoting actress Maggie Q's new TV show Nikita are causing a controversy across America - because they're too sexy and too fiery.

The bosses of some malls and shopping areas have refused to put up the posters for fear of offending people. The varied billboards feature the scantily clad Live Free or Die Hard star holding a series of killer weapons.

Officials at top Los Angeles shopping center The Grove passed on an image of Q wearing a leather outfit. Malls in Chicago, Illinois and New York also passed on the image, according to Variety.  Some outlets have now erected a replacement ad featuring the actress in a long red dress and brandishing a machine gun.

However, even that has upset some community members - those Nikita replacement ads have been pulled from billboards located near schools and churches in the Los Angeles area.
 
Maggie Q will be the third Nikita when the all-action show debuts later this year - French actress Anne Parillaud played the assassin in Luc Besson's 1990 movie and Peta Wilson took over the part in late 1990s TV show La Femme Nikita.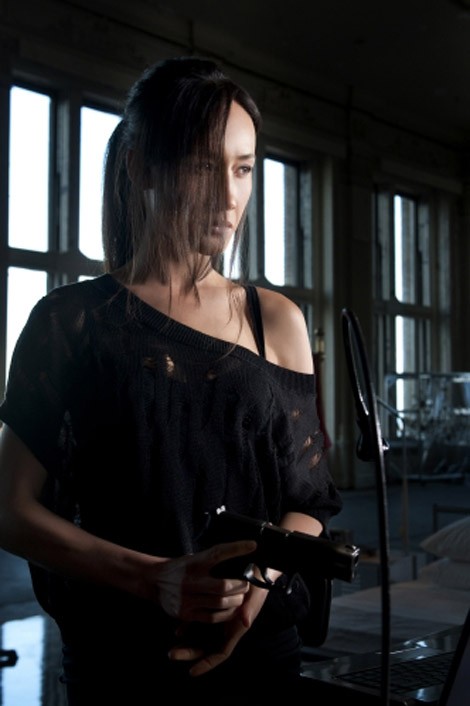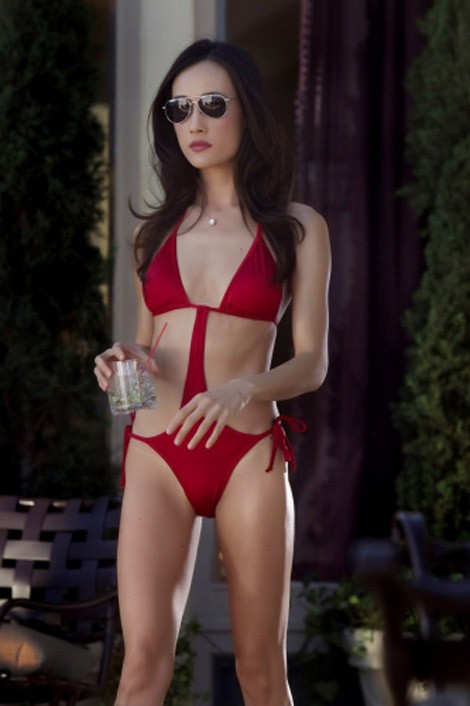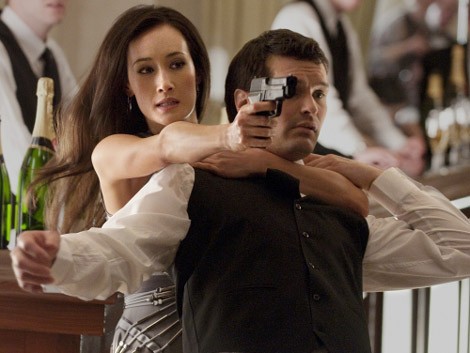 Click Here For More Maggie Q Pictures