Maggie Gyllenhaal Adopts English Accent From Emma Thompson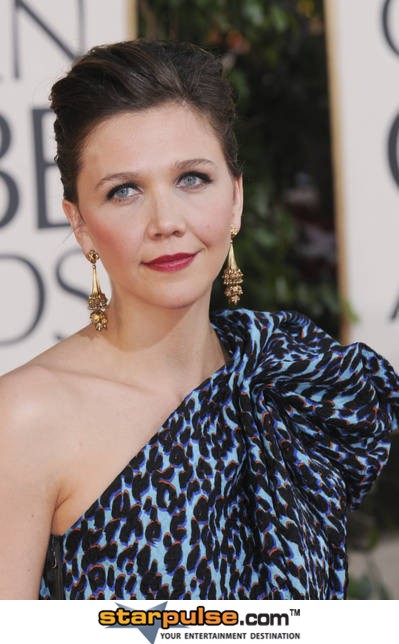 Actress Maggie Gyllenhaal has confessed the English accent she turns on for film roles is a perfect imitation of her Nanny McPhee Returns co-star Emma Thompson.

The Secretary star has often had to grasp a foreign accent and admits working with the Oscar winner has helped her nail a posh English tone.

She tells BlogTalkRadio, "Everyone tells me I sound like Emma Thompson and that's probably how I learned it... I was just watching Nanny McPhee with my daughter; I had never shown it to her before... and I kept thinking, 'Oh, is my accent OK?' I also did three plays with an English accent - Homebody/Kabul, Tony Kushner's play and Closer a couple of times which is how I first learned it. It comes kind of easily to me.

"I (can) just talk like that all the time. Even in the car going to work I say, 'I know this is silly and forgive me, but I'm just going to talk like this (adopts accent) and people get used to it. Then I come home and I have to go, 'OK, stop, stop; just talk American!'"

Now Gyllenhaal, who perfects her English in her new period film Hysteria, is considering adopting a South African accent for a new project: "I'm thinking about doing this play where I'll have to have a South African accent and that seems so incredibly daunting. I think the good thing is a lot of people here (in America) don't really know what a South African accent sounds like!"