Maggie Grace Joins 'WIGS' With New Series 'Susanna'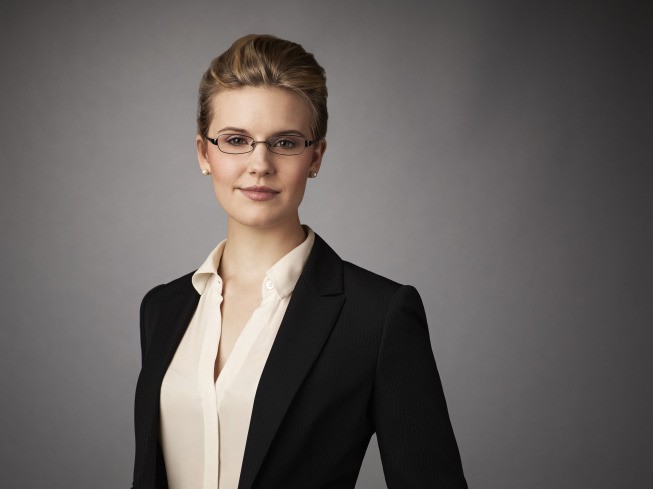 The WIGS YouTube channel continues its tradition of excellent scripted drama with Susanna, the story of a young woman whose life is turned upside down when she's left caring for her sister's infant daughter. Susanna is played by Maggie Grace, who spoke with BFTV on Monday about working on the 12 episode series alongside Anna Paquin and Virginia Madsen.
How did Maggie join the WIGS roster of talent? "I had a wonderful phone conversation with the ever-gracious Señor Avnet," she said, referring to channel co-creator Jon Avnet. "I'd just closed a play and was moving to a fifth floor walkup in the Village in the middle of a blizzard, but he's a persuasive person, so I got on a plane to Los Angeles." As for why she said yes, "I found the relationship between the sisters to be really interesting."
"I'd seen Blue and was really impressed by it," she continued. "The format operates well in a gateway drug sort of way.  I'd know I need to go to bed, [but] I'd rationalize, 'Oh, they're so short, I'll just watch one.' Cut to 2 AM after several seasons. 'I'm fine. I can stop anytime I want. Just one more...'"
Susanna presented Maggie with plenty of memorable moments. "Working with infant twins increases one's ability to multitask!" she commented. "And I was really happy to finally meet Anna and Virginia; I'd been hearing awesome things about both of these smart, sassy chicks through mutual friends!"
"I thought the messaging around postpartum to be valuable," she added. "And it's just nice to have a forum for female empowering programming, [with] characters that aren't defined by a dude. Not a single character description began with 'Suddenly, an incredibly sexy, scantily-clad girl walks into the bar.'"
And just because the show has completed its 12-episode run doesn't mean that it's the end of Susanna's story. Characters from one WIGS series have been known to appear on others, like Sarah Jones' title character from Kendra making an appearance in Lauren. Which show did Maggie think she might turn up in? "Well, it goes without saying, clearly Susanna moonlights as a madam in Blue," she quipped. "Seems completely in character, no? Utilizes the very same skill sets as banking."
Joining the WIGS family is just one accomplishment in a busy year for Maggie. "I just started working on Broadway, so that's been really exciting for me," she told us (she starred in William Inge's Picnic this spring, alongside Ellen Burstyn and Sebastian Stan). "I'm currently shooting a young ensemble drama, 7 Years 3 Days -- greetings from 3 AM middle-of-the-countryside night shoot!  Then a wonderfully quirky rom-com We'll Never Have Paris, and next year, Taken 3. And I'm hoping to do another play in New York in between - balance out my year!"
The trailer for Susanna is below; all 12 episodes can be watched on the WIGS YouTube channel (youtube.com/wigs). You can also keep up with Maggie by following her on Twitter (@MaggieGrace).
(c)2013 Brittany Frederick. Appears at Starpulse with permission. All rights reserved. No reproduction permitted. Visit my official website and follow me on Twitter at @tvbrittanyf.