Madonna's Swastika Stunt Outrages French Politician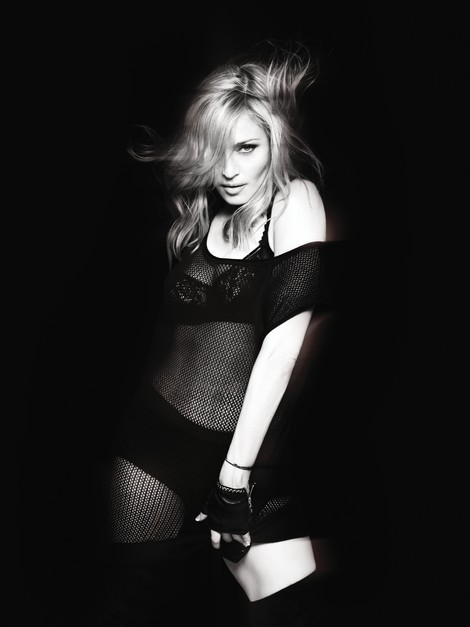 Madonna wouldn't be Madonna if she didn't stir up a little controversy now and again.  The pop star raised the ire of a right-wing French politician after she defaced a photo of the woman by superimposing a swastika on her forehead and displaying it at a concert.
On the first night of her "MDNA" world tour in Tel Aviv, Israel, on Thursday, Madonna angered National Front leader Marine Le Pen by including her image in a picture montage, which flashed up on large screens as she performed "Nobody Knows Me."
Madonna also targeted other politicians in the photo montage, including U.S. Republican Sarah Palin and Chinese president Hu Jintao.
According to The Daily Mail newspaper, the popstar will perform in Paris, France, next month, and Le Penhas vowed to sue Madonna if she replays the imagery.
Le Pensaid, "We understand how old singers who need to get people talking about them go to such extremes. We are not a Nazi party, and object to being depicted as such...If Madonna repeats this slur in France then she will certainly be taken to court."
In 1920, the Nazi Party of Germany adopted the right-facing swastika as its symbol of an alleged Aryan race.