Madonna's Skintight Leather Pants & Hard Candy Jacket - Hot Or Not?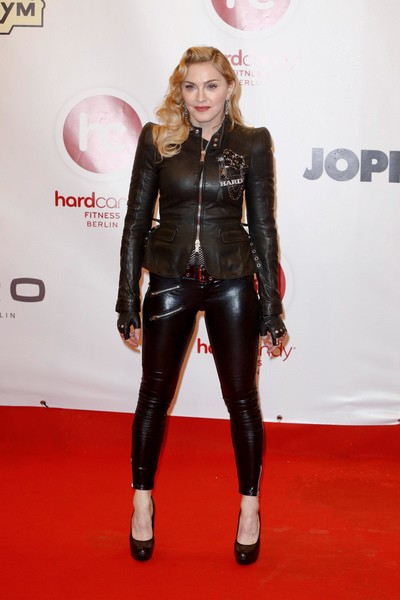 Madonna attended the "Hard Candy" Gym opening in Berlin, Germany, on Thursday, looking ready to rock. The singer squeezed herself into black leather pants and wore a matching jacket.
The singer recently made headlines for texting during the premiere of "12 Years A Slave" at the New York Film Festival. Her actions caused so much drama, the founder of the Alamo Drafthouse Cinemas banned her from the theater chain unless she apologizes.
Meanwhile, it seems like the pop star may have a music successor - at least according to Nelly. The rapper believes Miley Cyrus is a breakout artist just like Madonna was back in the day.
He told the Daily Star: "Miley's a great talent. She's young and ambitious and wants to do it her way. Madonna did it her way, and she became one of the greatest female entertainers of all time."
Check out more photos of a leather-clad Madonna...