Madonna's 'MDNA' Blu-Ray Recalled Due To Sound Defects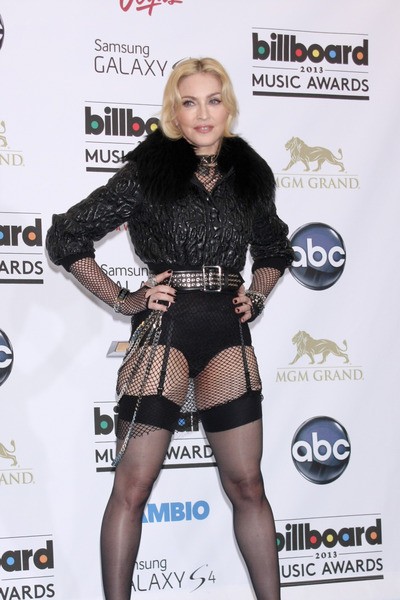 Madonna told fans she was "getting to the bottom of" reports about poor sound quality in a Blu-ray documentary of her MDNA tour, and now the product is getting recalled.
During a Reddit AMA, in which users of the website can ask a celebrity questions, it was asked, "Did you heard about technical mastering issues on some 'MDNA World Tour' DVD & Blu-Rays in Europe?"
Madonna replied, "Yes and I'm absolutely horrified. My label is looking into it... trying to get to the bottom of it. It might be a case of old technology not working with new technology. Please be patient."
After another fan thanked her for addressing the issue, she wrote, "I spent 6 months editing and doing the sound mix for the DVD the last thing I want to hear is that the fans aren't getting the fruits of my labor."
Fast-forward to last night, when Interscope took to Madonna's Facebook page to announce a recall in the United States and help others fix their sound issues. It read in part, "Older Blu-ray players or those without a firmware upgrade may experience glitches when navigating the Blu-ray menu. Follow the manufacturer's instructions to upgrade firmware.
"Due to an error in manufacturing that has compromised the 5.1 audio in the US, a full recall of the Blu-ray disc will be issued in the US. No other markets will be affected.
"We apologize for this inconvenience."
The concert documentary debuted at #1 on Billboard's Music Video Sales chart.