Madonna's Daughter Lourdes, 16, Is Dating 'Homeland' Star Timothee Chalamet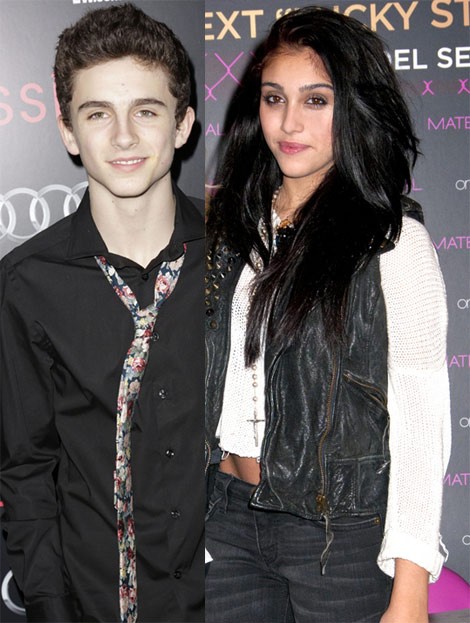 Lourdes Ciccone Leon, the famous offspring of Madonna, has a new boy in her life - "Homeland" actor Timothee Chalamet. The duo met at LaGuardia High School of Music & Art & Performing Arts in New York City.

According to the New York Post, it is common knowledge that the pair are dating.
Leon and Chalamet and other students from the prestigious high shool were featured in New York Magazine's "Reasons to Love New York" issue last month.
Leon's father, Madonna's ex-boyfriend Carlos Leon, said a few years ago that he wasn't looking forward to his daughter dating.  He commented, "I'm dreading it... I want her to stay young forever. I'm already overprotective, so when the time comes, I will be ready to have a talk with the guy she brings through the door. He better be ready because I'll give him the run-down!"
Lourdes joined her mother on the pop star's recent world tour as a back-up dancer during several shows. Last year, the singer expressed her disapproval when photos surfaced of the teen smoking a cigarette.  She said of raising her little girl: "I don't think I'm as tough as I should be. I think I need to be maybe tougher. It's hard though, it's hard, everyday is a negotiation. But cigarette smoking I'm not very fond of, for anyone. I don't approve of anyone smoking cigarettes - most of all my daughter."