Madonna: 'You Don't Have To Show Nipples To Be Interesting'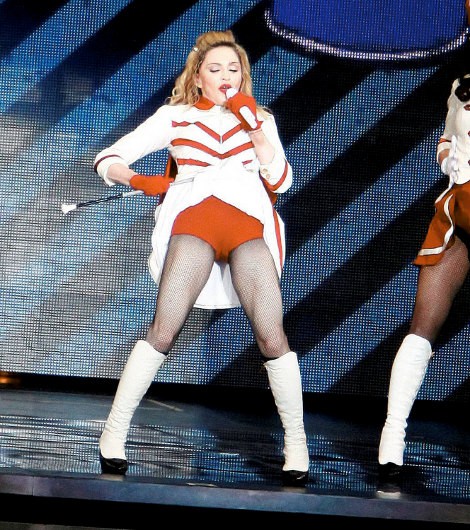 Madonna has been caught contradicting herself in a January interview, suggesting she's not a fan of pop stars who flash their breasts onstage.

Appearing to take aim at Janet Jackson, who infamously exposed a nipple during her half-time performance at the 2004 Super Bowl, the Material Girl told one TV reporter she was against the idea of flashing flesh to get attention - something she did in Turkey on Thursday night during a gig in Istanbul.

In an interview clip from the W.E. press tour, obtained by ShowbizRaw.com, Madonna said, "You don't have to show nipples to be interesting. It doesn't necessarily mean you're cutting edge if you do, right?"

The defiant pop superstar peeled down her bra for a striptease sequence during her performance of Human Nature to reveal a bare right breast and then turned her back on the audience to reveal a temporary tattoo that read 'NO FEAR'. (Story & Video here).