Madonna Was Exhausted During 'MDNA' Tour, Cried A Lot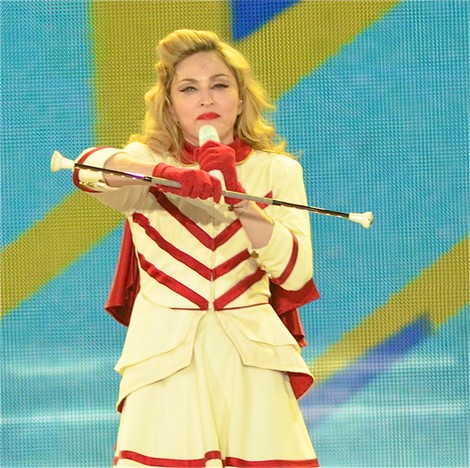 While on her "MDNA" tour, Madonna admits she was so overcome by exhaustion that she regularly broke down in tears. She opened up to the Associated Press, revealing the hard work took a major emotional toll on her mind and body.
"I'm a human being like everybody else, so I would have my nights, my bad nights and I would cry and I would say, 'I don't want to do this,'" she explained.
Fortunately, the 54-year-old had strong support from her crew.
"Before every show everyone came into my dressing room and we got in a circle and said prayers and 50 percent of the time I said them and 49 percent of the time I was crying, usually from over-exhaustion," she said. "But there's something about pushing yourself out there when it's pouring rain or you're freezing cold or you don't feel well or something really crazy happened in the world like Hurricane Sandy."
Her 12-year-old son Rocco joined her on tour as a dancer, and he also helped keep her going. "I was thrilled to see him every night. He gave me a boost of energy," she explained.
The singer played 88 concerts during the international tour, which grossed $305 million in ticket sales. Thanks to her record breaking "MDNA" world tour, now she's part of an elite group of moneymakers whose bank balances top a staggering $1 billion.