Madonna Uses Pistols & Assault Rifles On Stage In Wake Of 'Dark Knight' Massacre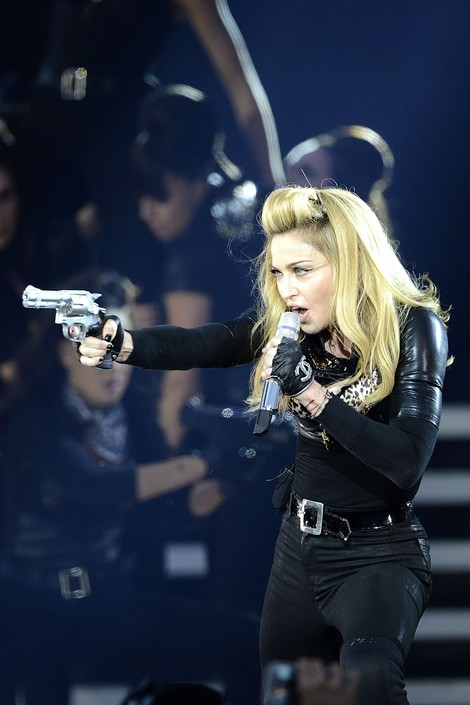 Scotland police advised Madonna not to include images of firearms and weapons themselves during a concert in Edinburgh in the wake of Friday's "The Dark Knight Rises" massacre in a Colorado cinema, but the pop star used them anyway.
Madonna defied local authorities on Saturday and brandished pistols and an AK47 assault rifle during her gig. She has used the props during all the shows on her "MDNA" tour.
"Madonna and her dancers using replica guns was always in bad taste, but given what happened in Colorado it is even worse. She should know better," a spokeswoman for the Mothers Against Guns organization told local newspaper the Daily Record.
Meanwhile, protesters from a Catholic youth group are asking officials in Warsaw, Poland, to cancel an Aug. 1 performance by Madonna because it falls on the city's annual World War II remembrance day. The 1944 Warsaw Uprising against the Nazi occupation cost an estimated 200,000 people their lives.