Madonna Unveils New Internet Project In NYC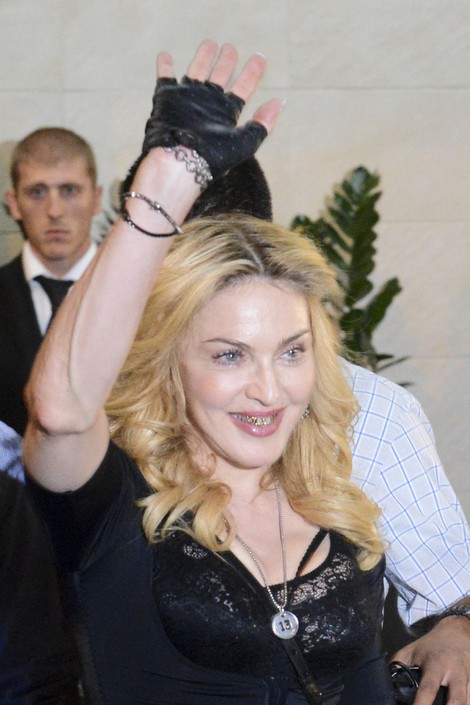 On Tuesday night, Madonna performed for a star-studded crowd in Manhattan as she launched a new Internet venture.

Celebrities including Lindsay Lohan, Zachary Quinto as well as Madonna's ex-husband Sean Penn turned out for the launch of the singer's Art For Freedom initiative, which supports members of the public to submit "video, music, poetry, and photography" to a new website.

The event at the Gagosian Gallery in New York City featured the screening of a promotional film, which shows the singer playing a prisoner and a jailer, as well as a performance from the Queen of Pop.

The world famous star performed a new song onstage with a masked dancer, who was eventually revealed as her young son, Rocco.

As part of the launch celebrations, the film, directed by photographer Steven Klein, was also screened at various locations around the world, including London, Los Angeles, Toronto in Canada, Paris, France, and Berlin, Germany.

A statement about the project, posted on the Artforfreedom.com website, explains, "Madonna & Steven Klein invite you to start your own revolution of love. We have created this platform to give people around the world an opportunity to answer the question: 'What does freedom mean to you?' Express your personal meaning of freedom and revolution in the form of video, music, poetry, and photography. Join the revolution by submitting your art for freedom below, or by tagging your posts #ArtForFreedom."