Madonna To Duet With Miley Cyrus On 'MTV Unplugged'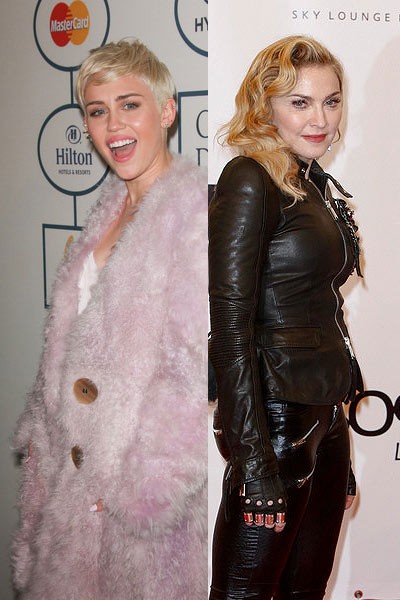 Madonna and Miley Cyrus were spotted rehearsing together in Los Angeles on Monday, preparing for their appearance together on Miley's upcoming "MTV Unplugged" special.

E! News reports that the two music superstars took to an area sound stage to prepare for an acoustic performance during the show, which will be taped Tuesday night.

"The performance will showcase a more intimate side of Cyrus and feature surprise guests for an unexpected re-invention of the songs that have defined her career," a rep for MTV said.

"Miley Cyrus: MTV Unplugged" is set to air Wednesday night (Jan. 29) on MTV.

Considering the histories of the two stars, the music may not be the only thing that's stripped down during the performance.