Madonna Tells Critics To 'Calm Down' After She Posts Pic Of Son, 13, With Booze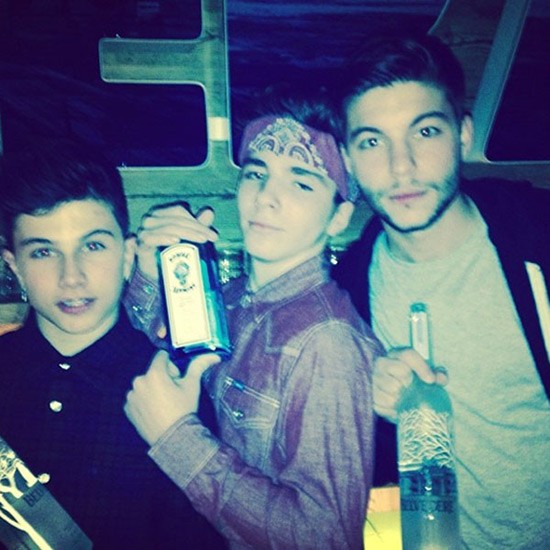 Madonna is in hot water after she posted a photo of her 13-year-old son holding up a bottle of alcohol.
Over the weekend the singer uploaded an image of Rocco Richie posing with bottles of vodka and gin. She captioned the pic: "The party has just begun! Bring it! 2014."
Madonna and her family are currently vacationing in Gstaad, Switzerland, where the legal drinking age is 16 - that means Rocco is still three years shy of being able to legaly imbibe.
Over 1,200 people commented on the photo in a span of 24 hours.
Instagram user Abbiesturm was just one of many who were upset by the image: "I work in addictions and see tragedy daily. I care enough about even Madonnas child to speak my view that it is poor judgment to glorify substances to children."
While schoelink wrote, "Booz is not something to make jokes about. Period!"
Still others came to her defense: "Let Madonna do as she pleases with her children you be concerned about yours. Raise your kids not hers she is not your kids mother!" wrote kchirandu.
In response to the controversy, Madonna clarified on Sunday: "No one was drinking we were just having fun! Calm down and get a sense of humor! Don't start the year off with judgment!"