Madonna Says She Was Raped At Knifepoint Years Ago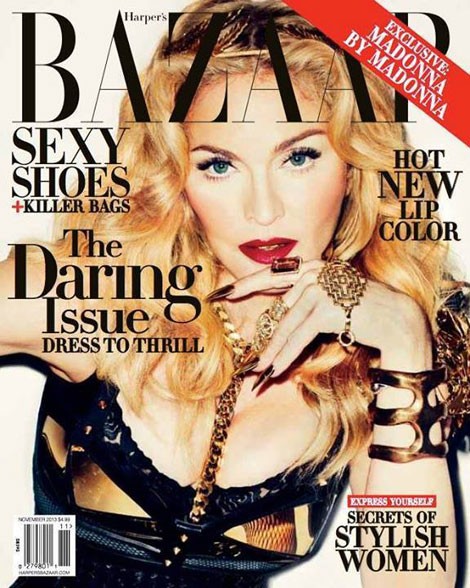 The November issue of Harper's Bazaar features a special "Madonna by Madonna" feature in which the singer reveals that she was raped on a rooftop within months of arriving in New York City as an aspriring singer.
Madonna Louise Ciccone moved to NYC from Michigan when she was 19 years old to pursue a music career. In the magazine, she shares "intimate thoughts about her own path to freedom and her choice to always dare, no matter what."
She writes: "New York wasn't everything I thought it would be. It did not welcome me with open arms.
 
"The first year, I was held up at gunpoint. Raped on the roof of a building I was dragged up to with a knife in my back, and had my apartment broken into three times. I don't know why; I had nothing of value after they took my radio the first time."
 
In spite of the terrible situations she found herself in, Madonna refused to leave the city.
 
She adds, "I was poised for survival. I felt alive. But I was also scared shitless and freaked out by the smell of piss and vomit everywhere, especially in the entryway of my third-floor walk-up...
"I was defiant. Hell-bent on surviving. On making it. But it was hard and it was lonely, and I had to dare myself every day to keep going."
The November issue of Harper's Bazaar also features provocative images of the singer in a photo shoot by Terry Richardson.
Earlier this week, Cher was asked by fans on fans on Reddit.com if she still hated Madonna. She answered: "Actually I think Madge might be one of the most amazing artists I've known. I don't like everything she does, for sure, but she is always riding the crest of the wave. She always saw trends WAY before anyone else, and had great videos."