Madonna Releases Football-Themed Video For New Single 'Gimme All Your Luvin'' (Watch It); Super Bowl Halftime Set List Leaked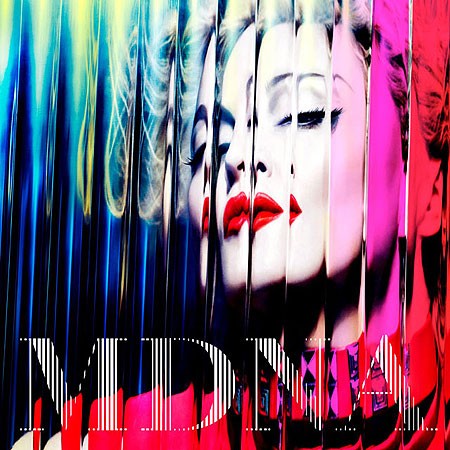 Madonna's getting ready to take the stage at halftime of Super Bowl XLVI on Sunday with her latest single, "Gimme All Your Luvin'."

The Material Girl's new video features Nicki Minaj and M.I.A. as cheerleaders and a whole slew of football players in red & silver uniforms (did she think Ohio State would be in the big game?).

The singer's set list was reportedly leaked earlier this week, and the early word was that the halftime extravaganza would feature her new single (with appearances from Nicki Minaj and M.I.A.), along with "Ray of Light," "Vogue," "Music," and "Holiday."

But Madonna's rep, Liz Rosenberg, said the list was wrong, and a new list has surfaced on Wikipedia, which lists all of the past performances and songs played, and it looks like she'll kick things off with "Vogue," followed by "Music" (with LMFAO), "Gimme All Your Luvin' (with Minaj & M.I.A.), and "Like A Prayer" (with Cee Lo Green).

Cirque du Soleil will also be featured during the break in the big game.

Kickoff is expected at 6:31pm on Sunday, so expect Madonna to take the stage around 8pm.