Madonna Mourns Death Of Ex-Boyfriend Mark Kamins, Who Helped Launch Her Career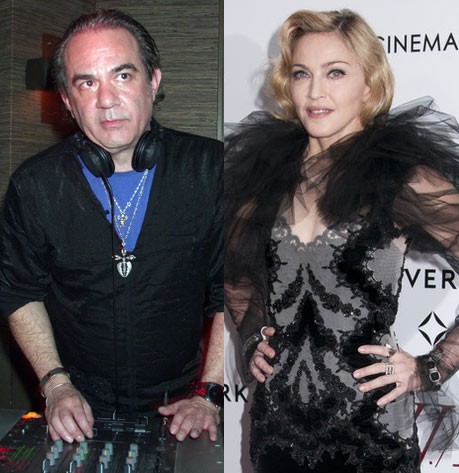 DJ and producer Mark Kamins, who famously dated Madonna, has died at the age of 57. According to BlackBookMag.com, he suffered "a massive coronary" in Guadalajara, Mexico, on Thursday.
 
Kamins produced Madonna's early single "Everybody."  In response to his death, the pop star issued the following statement to The Hollywood Reporter: "I'm very sorry to hear about Mark's death. I haven't seen him for years but if it weren't for him, I might not have had a singing career. He was the first DJ to play my demos before I had a record deal. He believed in me before anyone else did. I owe him a lot. May he rest in peace."
 
Producer Jellybean Benitez writes in a post on his Facebook.com page, "So sad to learn of the passing of Mark Kamins... I will never forget the first time we met and how much we laughed...U (you) are and will always be an inspiration to many... I will miss u... Rest in peace my friend."
Madonna, 54, is currently dating dancer Brahim Zaibat, 24. They have been dating for over two years.