Madonna Joins Instagram, Begins Posting Pictures Of Her Cleavage & Butt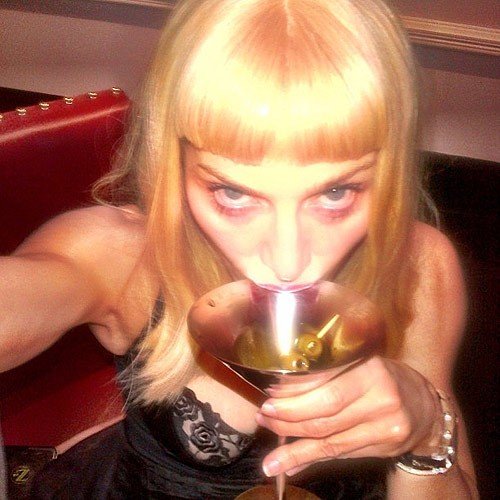 Madonna has finally joined the many celebrities that post selfies to photo site Instagram. The Material Girl posted an image of herself drinking a Martini with the caption, "Cheers motherf***ers! I'm on instagram."

The singer actually joined the social network last fall, but only this week began posting more personal images other than the few in-concert shots she previously posted.

The 54-year-old also posted an unflattering screenshot of her backside from her 2012 tour, with the caption, "Working on the edit of the live concert!"

That must mean a live DVD is on the way sometime soon.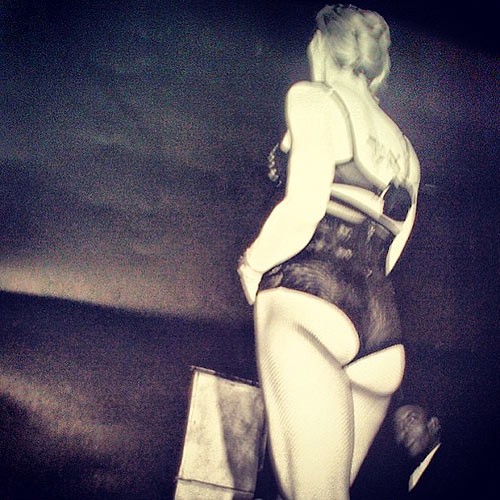 Madge also went the 'look at my cleavage' route, posting a pic of hers after a workout. "Addicted to sweat!!!!!" she wrote.

And on Monday she got corny by tying the braids on her winter hat over her front lip. "Im thinking of shaving my moustache!!!!"

Madonna recently came under fire from Malawi's Education Minister, who criticized the singer for claiming that her 'Raising Malawi' charity constructed 10 new schools in the African nation.

"The schools Raising Malawi claims to have constructed were already in existence," Education Minister Eunice Kazembe told Britain's Independent. "Raising Malawi only built 10 classroom blocks and not schools. People should know the difference between the two."