Madonna Is The Highest-Paid Woman In Music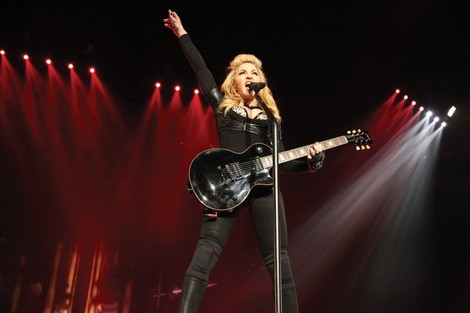 Over the past year, Madonna made a whopping $125 million, making her the highest-paid woman in music, according to Forbes.
Her "MDNA" tour grossed $305 million, and she also added to her coffer with her Material Girl clothing line, merchandise sales and her Truth or Dare perfume.
Lady Gaga came in at number two, earning $80 million over the last year. She cut her tour short due to a hip injury but still made out very well financially after also releasing her latest album, "ARTPOP."
Taylor Swift took the third spot with $55 million, bolstered by her album "Red," which sold 1.2 million copies in its first week of release.
Beyonce made the number four spot with $53 million. She's currently in the midst of her "Mrs. Carter" world tour, which is grossing $2 million per city.
Jennifer Lopez rounds out the top five with $45 million, and she also made a good chunk of that from her concert tour.
Madonna isn't just the highest-paid female musician - she's highest paid overall, beating such heavyweights as Bon Jovi, Toby Keith, and Justin Bieber.