Madonna Is Dismissed From Jury Duty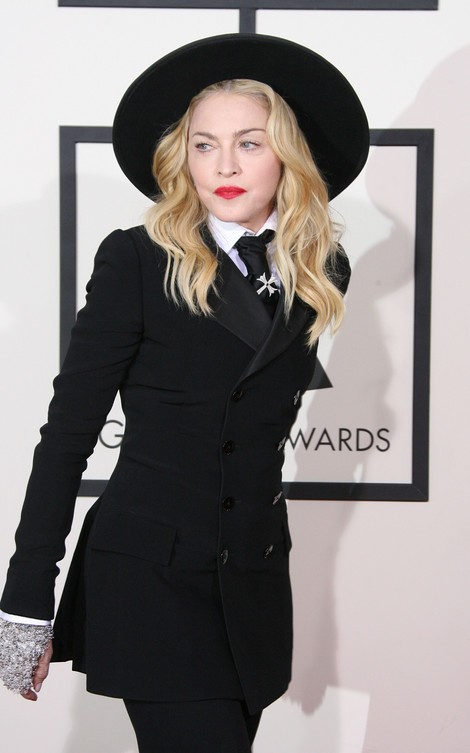 Madonna went to court in New York City to fulfill her jury duty obligations on Monday but was dismissed after just two hours.
She posted a photo on Instagram from the New York County Courthouse with the caption: "Serving my country! Reporting to jury selection! #itshotinhere." She wore a black suit, sunglasses, and platform shoes while entering the 60 Center St. courthouse. Understandably, she brought along an entourage - two court officers, three policemen, two bodyguards, and an assistant.
Madonna met privately with the head clerk and was released without being questioned by the panel.  According to court spokesman David Bookstaver, the singer was released so she wouldn't be a distraction. In addition, there were plenty of perspective jurors already in attendance.
The singer was originally scheduled to serve her country back in May but postponed it due to illness.
The pop star recently made headlines after she donated a large amount of money to three separate organizations in Detroit, Mich.  Madonna, who was born in Bay City, Mich., explained, "A piece of my heart will always be in Detroit, and I'm humbled to be able to give back to my community."