Madonna Freaks Out On Smoking Fans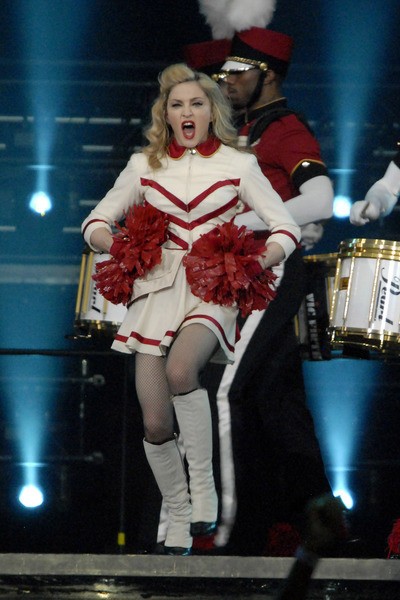 Don't smoke around Madonna or she may get angry - very angry. On Wednesday the pop star threatened to cancel a concert in Chile after she caught fans smoking cigarettes in front of the stage.
The singer braved a torrential downpour to test the sound equipment at the Estadio Nacional stadium, and fans lined up at the venue early to catch a glimpse of her practicing her routines.
When Madonna reached the front of the stage's runway she spotted several people lighting up and yelled on her microphone: "People are smoking right now, no smoking! Where are they smoking? If you're going to smoke I am not doing the show.
 
"If you don't care about me, I don't care about you. Alright, we gonna play that game (sic)? I'm not kidding. I can't sing if you smoke. Entiende (understand)? If you love me then don't smoke. You're looking at me while you're still smoking, like I'm a stupid f**king idiot."
 
Despite her threat, Madonna performed as scheduled.
Editors at GQ magazine recently named the pop star one of the Least Influential People of 2012. Madonna named and shamed for stripping off regularly during her "MDNA" tour.