Madonna Complains After Fan Gives Her Hydrangeas In Venice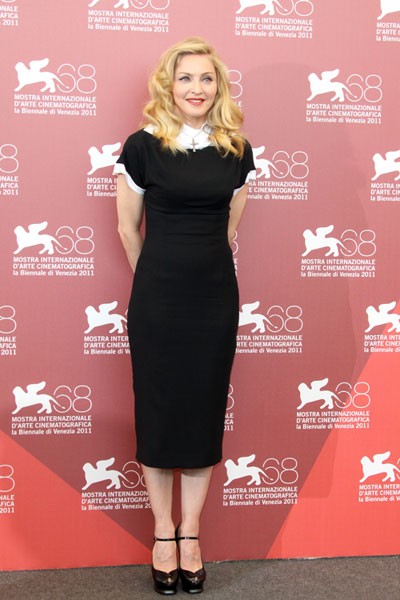 Looks like Madonna hates hydrangeas as much as critics hate her new movie W.E. at the Venice Film Festival. During a press event, a fan handed her a hydrangeas bouquet - much to her chagrin. Watch the video below.
Our favorite line? "Obviously he doesn't know that." Yes, he must have missed that part of your biography, Madonna!
Critics have ravaged Madonna's W.E. with quotes that won't be used in any advertisements. "Extraordinarily silly" and "insubstantial" seemed to be popular critiques. The Times wrote, "Whole scenes could easily be pop videos or perfume adverts. W.E. is about shiny surfaces."  
Her nun-esque outfit at the festival didn't win anyone over, either.