Madonna Channels Her 80's Self With Black Gown, Red Fingerless Lace Gloves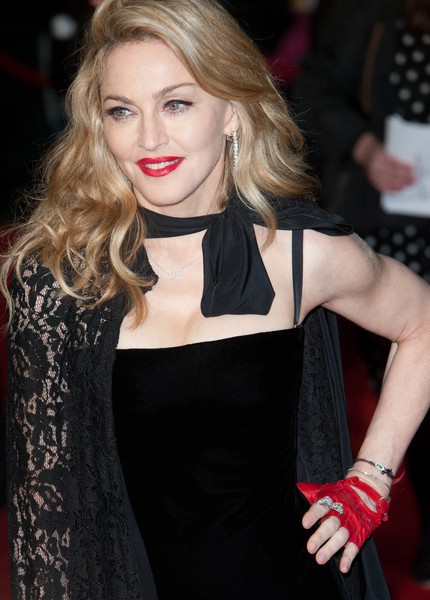 Madonna attended the "W.E." UK Premiere in London yesterday wearing a pretty black gown with an unusual accessory - a bright red lace glove.
The film, which Madonna directed, centers on a lonely woman's obsession with the relationship between King Edward VIII (James D'Arcy) and American divorcée Wallis Simpson (Andrea Riseborough).
The pop star recently confirmed the name of her new album - "M.D.N.A." It's set for release in March. "Gimme All Your Luvin'" - a track she recorded for the album with Nicki Minaj and M.I.A. - was leaked online in November.