Madonna Banned From Theater Chain After Texting At Film Premiere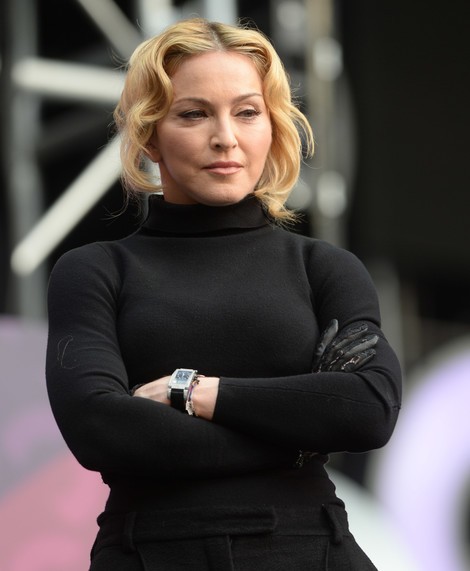 It's annoying when people text during movies - even if it's Madonna. The superstar reportedly texted like crazy during the premiere of "12 Years A Slave" at the New York Film Festival last week, and her actions angered the theater chain's CEO.
Tim League, founder and CEO of the Alamo Drafthouse Cinemas, founded in Austin, Texas, tweeted on Friday: "Until she apologizes to movie fans, Madonna is banned from watching movies @drafthouse."
The singer reportedly was driving theatergoers crazy with her obsessive texting, and when someone complained she allegedly said: "It's for business... enslaver."
Well, she had no business texting during the movie. Theaters often ask movie goers to silence their cell phones during screenings, and those who disobey are, well, jerks.
Although League later admitted he was joking about banning the music icon, he later stood by his statement. He told Entertainment Weekly:  "Yeah, I'm serious, but I don't think it really affects her life that much."
The singer made headlines earlier this month after writing an essay for Harper's Bazaar in which she confessed she was raped at knifepoint on a rooftop in New York City within months of arriving there at age 19.