Made In Connecticut: Filmmakers Turn East Coast State Into Moviemaking Mecca

Is Connecticut the new Hollywood? Probably not, but it has become a hotspot for filmmaking. The quaint, colonial towns and Yale's impressive architecture led director
Steven Spielberg
to direct a portion of his highly anticipated "
Indiana Jones and the Kingdom of the Crystal Skull
" in New Haven. Director
Sam Mendes
admits that the state is a central character in his latest movie, "
Revolutionary Road
," starring
Kate Winslet
and
Leonardo DiCaprio
.
Sure, the New England state is beautiful in the fall with its crimson leaves, pumpkin patches, and white picket fences. It features beautiful views of the Long Island Sound, and it's conveniently situated between New York City and Boston. But what's the real appeal of the Nutmeg state? Money. Or rather, money saved.
A recent law allows producers who spend in excess of $50,000 in the state to receive up to 30 percent tax credits. According to the Connecticut Commission on Culture & Tourism, the expanded tax credit legislation strengthens Connecticut's position as one of the top five U.S. destinations in which to budget a film.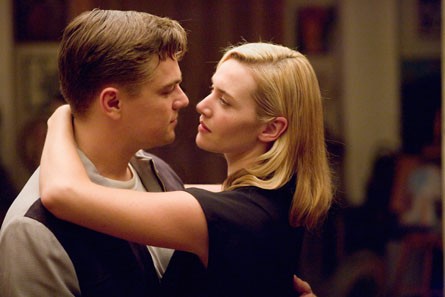 Revolutionary Road
Here is a listing of star-studded movies currently in production in the state:
1) "
Everybody's Fine
"
A widower takes his grown kids on a road trip in order to reconnect with them after his wife's death. Directed by Kirck Jones, starring
Robert DeNiro
,
Drew Barrymore
, and
Kate Beckinsale
(currently filming in Stanford).
2) "
25/8
"
A serial killer returns to his hometown to stalk seven children who share the same birthday as the date he was allegedly put to rest. Directed by
Wes Craven
, starring Denzel Whitaker and
Shareeka Epps
(filming starts this June in New Milford, Tolland and Stamford).
3) "
Confessions of a Shopaholic
"
A Manhattan shopaholic whose buying sprees have buried her in immense debt lands a columnist gig dishing out financial advice. Directed by P.J. Hogan, starring
Isla Fisher
,
Joan Cusack
, and
Kirsten Scott Thomas
(currently filming in Bridgeport).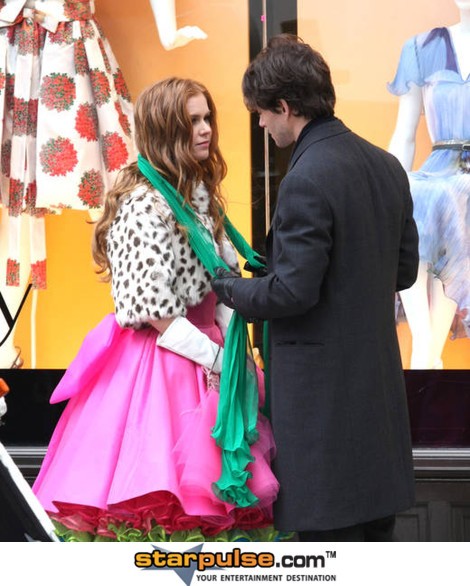 Confessions of a Shopaholic
4) "
Old Dogs
"
A family comedy that pairs two men as close business partners whose lives are thrown into disarray when twin 7-year olds are put into their care. Directed by Walt Becker, starring
Robin Williams
and
John Travolta
(currently filming in Bridgeport).
5) "
Untitled Sam Mendes Project
"
A married couple search for a place to live before their baby is born. Directed by Sam Mendes, starring
John Krasinski
and
Maya Rudolph
(currently filming in various locations in Connecticut including: Stamford, Bridgeport, and New Haven).
6) "
The Private Lives of Pippa Lee
"
A comedy drama about a woman who begins a second life after her husband leaves her for a younger woman. Directed by Rebecca Miller, starring
Robin Wright Penn
and
Keanu Reeves
(recently wrapped up filming in New Millford and will continue filming in Danbury).
The following films were recently made in Connecticut:
"
Righteous Kill
" starring Robert De Niro and
Al Pacino
"
The Six Wives of Henry Lefay
" starring
Tim Allen
"Made for Each Other" starring George Seagul
"Company Retreat" starring Hart Bochner
"
College Road Trip
" starring
Martin Lawrence
and
Raven-Symone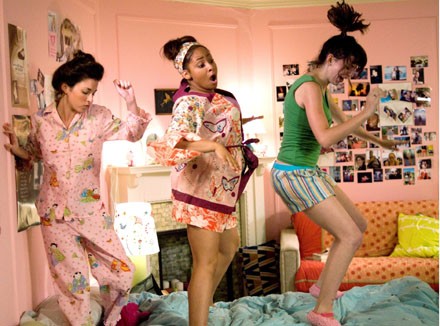 College Road Trip
"For One More Day" starring
Michael Imperioli
"The Other Side of the Tracks" starring Chad Lindberg
"
The Sisterhood of the Traveling Pants 2
" starring
America Ferrera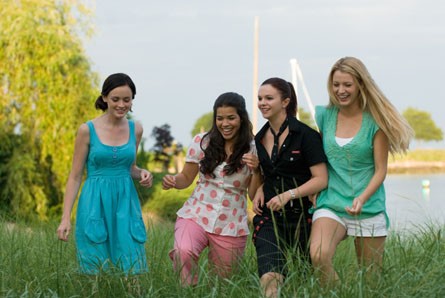 Sisterhood of the Traveling Pants 2
"Camp Hope" starring
Dana Delany
"Laws of Motion" starring
Matthew Perry
and
Hilary Swank
"
What Just Happened?
" starring Robert De Niro and
Bruce Willis
"
Pistol Whipped
" starring
Steven Seagal
"Friends with Benefits" starring Margaret Laney
"
The Accidental Husband
" starring
Uma Thurman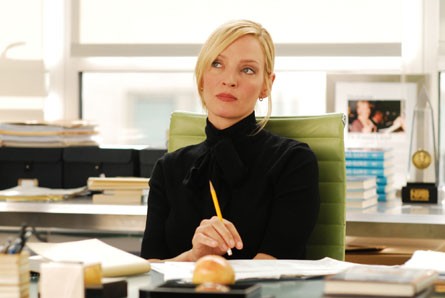 The Accidental Husband
"
Factory Girl
" starring
Sienna Miller
and
Guy Pearce
"
The Bronx is Burning
" starring
John Turturro
and
Oliver Platt
"
In Bloom
" starring Uma Thurman and
Evan Rachel Wood
Story by
Noelle Talmon
Starpulse.com contributing writer
© 2008 Starpulse.com. All rights reserved. This material may not be published, broadcast, rewritten or redistributed without express written permission from Starpulse.com.