Madame Tussauds Unveils Provocative Rihanna Wax Figure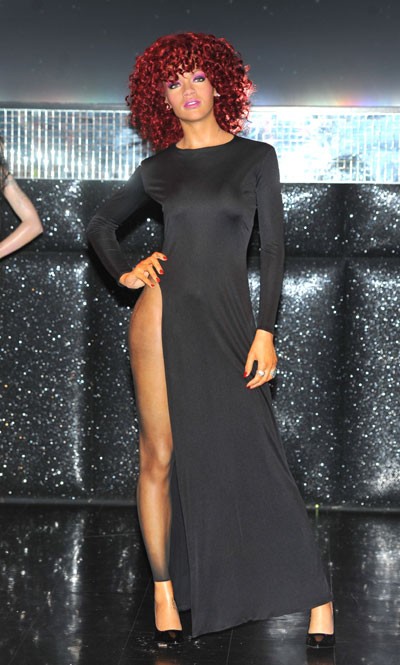 Madame Tussauds London just added a new diva to their team of female artists. Today they revealed a new wax figure of Rihanna wearing a black dress featuring a large slit up the side of her leg.
We all know the pop star likes to show a little skin. Last week an Irish farmer kicked her off his land while she was filming a music video. The man didn't like her teeny bikini.
On September 24 while touring in Brazil, the pop star was criticized for wearing questionable clothing to a popular religious site.  She wore ripped denim shorts and a neckace that spelled out the word "c**t."