Madame Tussaud's Honors Brad Pitt's 50th Birthday With Life-Like Wax Figure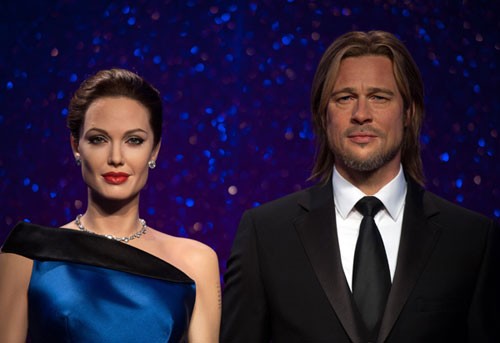 Madame Tussaud's may have outdone themselves with the wax figures of Brad Pitt and Angelina Jolie they created for Brad's 50th birthday.
Is photo above is not the actual couple, but instead the realistic statues the company made in their London location. They were unveiled yesterday to honor the Hollywood hunk's 50th birthday.
Brad's figure even features a few wrinkles to emulate his aging, as well as his current hair and bear styling. Angelina is dressed in a blue version of the Atelier Versace gown that turned heads at the 2012 Oscars.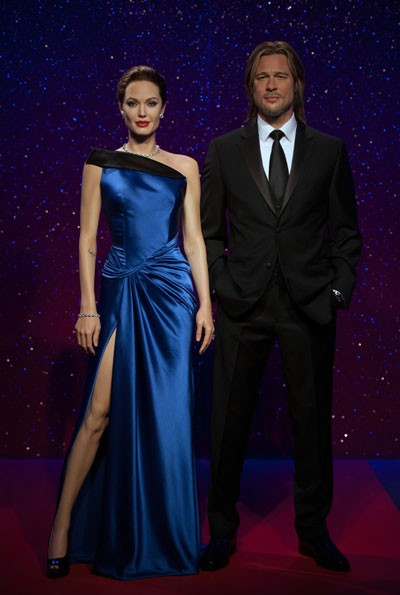 It's the third wax figure for Pitt made by one of the company's various locations. He was emulated along with then-wife Jennifer Aniston in 2004 and with Jolie in 2006 for Mr. and Mrs. Smith.
For a more comedic honor, AARP magazine released a special cover to tease Pitt for being eligible for retirement benefits.