Madame Snooki In Brothel Wear & More Funny Photos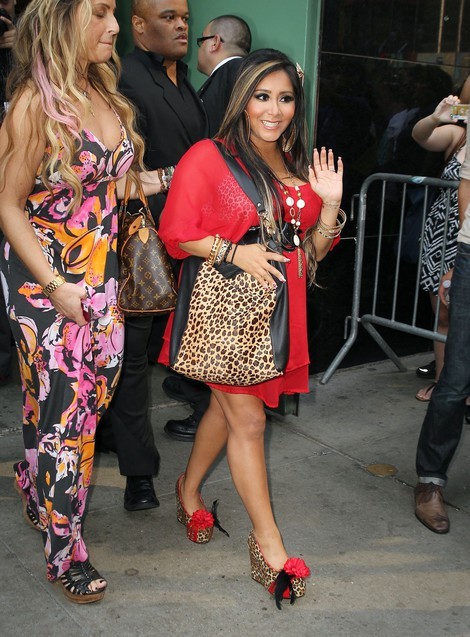 Oh, Snooki - you sure know how to make a statement! We spotted the pregnant "Jersey Shore" star making an appearance on "Good Morning America" in New York City today.
The reality star wore a see-through red dress accessorized with various leopard-print accoutrements, including a bra, handbag and shoes. She almost looked like she was leaving a brothel. But her personal style is what makes her so much fun.
On Monday she hung out with co-star Sammi Giancola after working at their t-shirt shop Shore Store. She carried a giant stuffed animal (leopard, of course). On Sunday we spotted the Jersey girl dragging an inflatable penguin along the boardwalk in Seaside Heights.
At the very least, Snooki is having a lot of fun during her pregnancy. She even took time out to ride a ferris wheel.
See the pics...