'Madagascar 3' Beats 'Prometheus' At Weekend Box Office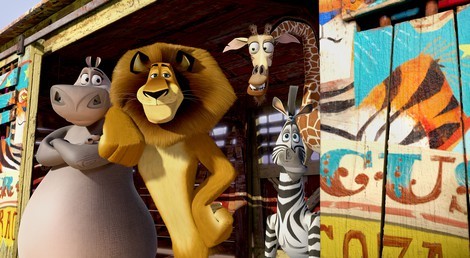 "Madagascar 3: Europe's Most Wanted" made a staggering $60.4 million at the weekend box office, beating "Prometheus" by over $10 million.

The animated film centers on a tightknit group of animals joining a traveling circus in order to get back home. The movie includes the voice talents of Ben Stiller, Chris Rock, David Schwimmer, and Jada Pinkett Smith.

"Madagascar 3" has also been successful overseas. Last week in Russia it broke records by selling more tickets in one day than any other animated film.

Charlize Theron and Michael Fassbender's "Alien" prequel, directed by Ridley Scott, opened in second place with $50 million. It features a team of space explorers who embark on a voyage to the edge of the universe after making a profound discovery that hints at the true origins of the human race.
"Snow White and The Huntsmans" made $23 million, "Men In Black 3" took home $13.5 million, while "The Avengers" grossed $10.8 million.