'Mad Men's' Fifth Season Finale Drew Biggest Audience Ever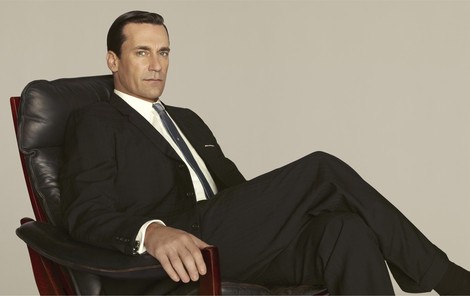 For AMC, "Mad Men" has been a resounding success. And now the show has added another feather to its cap.
On the fifth season finale on Sunday night, 2.7 million viewers tuned in to see how Don, Peter, Joan, Roger et al dealt with the suicide of their colleague Lane Pryce, according to The Telegraph.
This season an average of 2.6 million people tuned in to each episode, an increase of 15 percent over the fourth season. It's rare for a show that's been around so long to draw additional viewers. Some credit the long stretch between seasons and the availability of previous seasons on DVD and Netflix for the increase.
The fifth season covered cheating spouses, LSD trips, fist fights, and other office politics.
The show's creator Matthew Weiner said in a statement about the ratings, "We make 'Mad Men' for the fans. My goal is to tell a compelling story and entertain people and it thrills me that people keep watching."