'Mad Men' Star Jared Harris Shocked By Season Finale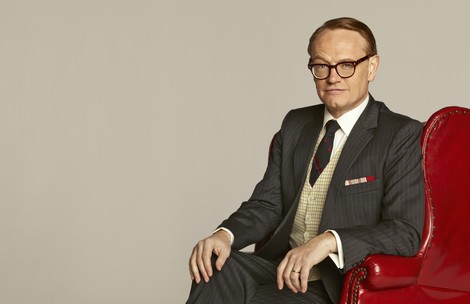 *** Spoiler Alert *** Actor Jared Harris was left shocked and stunned when he learned his Mad Men character Lane Pryce would be found hanging from the ceiling of his office in the hit drama series.

The British star's shocking exit aired on Sunday night and he still recalls the awkward chat he had with series creator Matthew Weiner when he first realized his character would be departing the show.

He tells The Hollywood Reporter, "Matt told me after the read-through for episode 10. He always asks people to stick around after the read-through to answer questions you may have. He said, 'Hang on, I wanted to speak you.'

"He talked to everyone else, and then got to me and said, 'Come on up to my office'. Now, that's a bad time...

"There was some inane chit and chat on the way up the lift (elevator), but, as we got to the door, he said, 'So, I've got something I want to tell you... I'm sorry.' And then he offered me some very good brandy.

"I wasn't totally surprised. I had gotten an email beforehand that said, 'What was my handwriting like because we see Lane forging a signature on a check'. I knew that could only spell trouble for Lane. The only reason why you'd start a ticking bomb like that is to have it go off. I didn't know if it would go off this season or next season, but I knew at that point the countdown had started.

"(But) I was sad. I've grown very fond of Lane and I love working there. It's the best show on television and my ride was over. I shed a little tear in the car on the way home."