'Mad Men' Season 5 Delayed Over Financial Dispute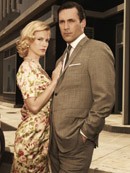 Filming on TV show Mad Men has been put on hold as financial wranglings between TV bosses threaten to push the next season back until 2012.

The fifth season of the program, which stars Jon Hamm and January Jones, was due to start shooting in April or May ahead of a summer TV debut.

However, bosses at the network behind the show, AMC, have reportedly failed to agree a deal with the Lionsgate studio which makes the series, leading to lengthy production delays.

A start date has yet to be agreed, meaning the season premiere looks likely to be pushed back until 2012, according to the New York Times.

Series creator Matthew Weiner spoke out about the financial wranglings back in January, telling Entertainment Weekly, "They (AMC and Lionsgate) are fighting over a very lucrative property, and who is going to pay for it to get made; it's one of the biggest perils of success - everyone wants a piece of it now, and they are fighting over who is gonna get the biggest chunk."

Hamm recently admitted he didn't know when he would be getting back to work: "We're still in limbo. Usually we start shooting in April or May, and it doesn't seem like it's happening now..."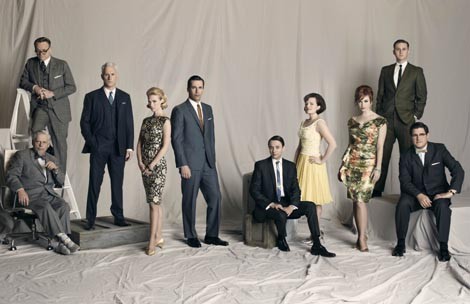 Click Here For More Mad Men Pictures