'Mad Men' Premiere Has Least Viewers Since 2008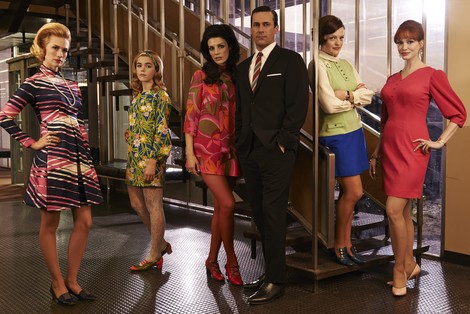 The last season of Mad Men is here, and the ratings may be confirming it's the right time for the series to bow out.
According to Deadline, the season 7 premiere of the show only had 2.3 million viewers, making it the worst premiere for the series since the 2.06 million viewers grabbed by the season 2 premiere. For comparison, the most-watched premiere was the first episode of season 5, which netted 3.5 million viewers.
It's quite possible Mad Men's ratings are dipping due to "delayed viewing," which represents fans who tune in later with DVR devices. The numbers from digital recordings are tallied later.
However, that's little consolation considering Mad Men does not air in the same time slot as Sunday night juggernaut Game of Thrones, which airs at 9 p.m. The HBO drama pulled in a massive 6.3 million viewers to the premium channel and beat last year's second episode by almost 50%.
Mad Men also trails way behind fellow AMC series The Walking Dead, which had over 15 million viewers for its midseason premiere in February.
AMC previously announced the final season of Mad Men would be aired over two years, with seven episodes shown this Spring and seven more in 2015.