Macy Gray: Releasing Stevie Wonder Tribute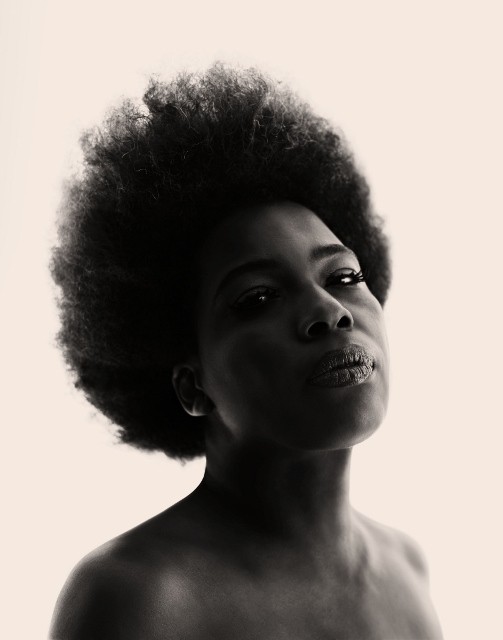 Like the Quickstep moving across the dance floor, Macy Gray's career is a fast paced spin around the world.  Just this year the mother of three teenagers has been on a world tour, involved with three albums, and appeared in a film.  And if that isn't enough to make you tired…there's another album in the planning stages.
Last March Gray released "Covered" – an album of 15 cover songs that span the gambit of genres and artists from the Eurhythmics to Kanye West.  Later this year Gray will be releasing a new album that celebrates the 40th anniversary of the Stevie Wonder album "Talking Book".
Originally released on October 27,1972; "Talking Book" features 10 original Stevie Wonder compositions that include "You Are the Sunshine of My Life", "I Believe", "Superstition", and"You and I", "Blame it on the Sun".  The new Macy Gray album is also titled "Talking Book" and is a complete remake of the album.  In a recent interview Gray said that Stevie Wonder was not involved in making the album due to scheduling conflicts.  Gray is aiming for a true anniversary release on October 28, but says the album will be released this year.
With "Talking Book" completed and being prepared for release, Gray is already turning her attention to the next new album and will begin recording in the coming months.
The Grammy Award, MTV Award, and two Brit Award winner is more than just a singing star; she is also a movie star with a new film coming out in early October.  "The Paperboy" is the tale of a reporter who returns to his Florida home.  Starring "Matthew McConaughey, Nicole Kidman, Zac Efron,  John Cusack, and Macy Gray; the film will be seen at the New York Film Festival on October 3.
Fans of the popular reality dance competition show "Dancing with the Stars" will remember seeing Gray with her partner Jonathan Roberts in season nine.  Gray said that she decided to do the show because it was something she had never done before.  Since being on the show, Gray said that what she learned on DWTS has helped her with her stage shows with hand placements, movement, and keeping her back straight.
Born in Canton, Ohio, Gray studied piano for seven year but attenced USC to study film.  Her career in music was a happy coincidence when a singer did not show up for a recording and Gray was coaxed into singing the lyrics she had written.  The demo that was circulated had Gray's raspy voice and attracted a good deal of attention.  It also landed Gray her first singing gig in a jazz band.  She released her debut album "On How Life Is" in 1998.  The album has gone on to be certified triple platinum for selling three million copies.
Gray made her television debut in 2000 as herself in an episode of "Ally McBeal".  Along with numerous talk, entertainment, and award show appearances, she has also appeared as herself on "Spider Man", "Cribs", "Scary Movie 3", "Blue's Clues", "Punk'd", 2episodes of "Jensen!", "Black to the Future", and 14 episodes of "Dancing with the Stars",  She has appeared in over a dozen films and television shows including her 2001 debut as Sandman's Wife in "Trainng Day", "American Dreams", "That's so Raven", the voice of the Diva on "Duck Dodgers", "Idlewild", "1-800-MISSING", and her latest release "The Paperboy".
Macy Gray is not Waltzing onto the scene and then dancing into the sunset; she has taken on the role of the matador and conquering all challengers with her cape of talent.