Mackenzie Rosman Stars In SyFy's 'Sharknado' Follow-up 'Ghost Shark,' Premiering August 22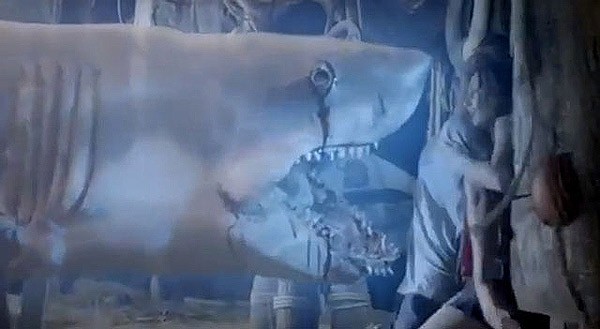 Just when you thought SyFy's recent Sharknado got all the sharks out of the water and it was safe to go back in, they've got more sharks in store for us.

The channel had a big hit with "Sharknado" which stars Ian Ziering and Tara Reid, last week (they're airing it again this Thursday night!); and the net is set to follow that up with more sharks -- well, actually just one. A dead one.

"Ghost Shark" is set to make its debut on August 22, and judging by the buzz surrounding "Sharknado" it sounds like they'll have another camp classic on their hands.

"Sharknado" pulled in 1.4 million viewers, which is what the net usually pulls in for it's horror flicks, like past schlockfests "Chupacabra vs. the Alamo" and "Independence Day-Saster" (1.5 and 1.3 million viewers, respectively).
"Two locals must uncover the truth about their town's dark past or fall victim to a ghost shark that can hunt on land and in the sea," reads the film's official synopsis.

The movie stars 7th Heaven's Mackenzie Rosman and Night Court's Richard Moll.

Check out the trailer and a teaser below...


Sneak Peek:
Trailer: