Machine Head Fire Co-Founder Adam Duce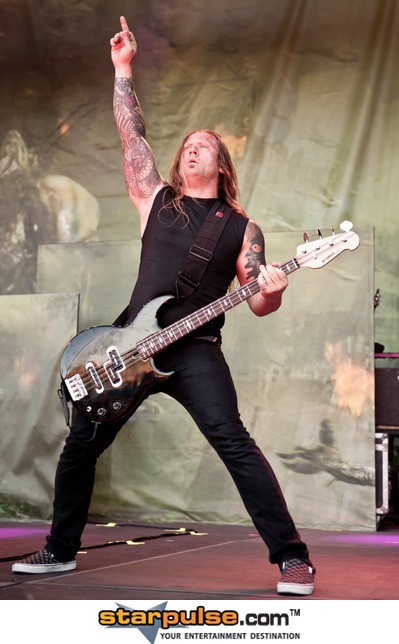 Rockers Machine Head have fired their co-founder and lead bassist Adam Duce.

The group made the difficult decision earlier this month, with guitarist and fellow co-founder Robb Flynn announcing the news in a post on his official blog.

He writes, "2-11-13. That is the date we fired Adam Duce. That is the day that I had to tell Adam that after 21 years of being in a band together, I just couldn't take it anymore. That is the day I said, 'My hope is that this can be amicable.' The words sounded like someone else had spoken them.

"It was like being outside of my body watching someone else deliver these painful words. But it was me saying it... We all said that we couldn't take being in a band with him anymore, that if this didn't happen, we were going to break up the band. It was hard. One of the hardest moments of my life."

Flynn adds, "We may have fired Adam on 2-11-13, but Adam quit MACHINE HEAD well over a decade ago. He just never bothered to tell anyone... Adam hasn't been happy in this band for a long time... Truth be told, he was sick of it. Sick of touring, sick of recording, sick of practicing, sick of looking at album artwork, sick of being on a team but never getting the ball, sick of yearning for the honeymoon to resume when 20 years deep it never does. Sick of never quite hitting the big time, sick of carving the niche... sick of caring."

"I don't blame him. It's hard to keep the passion. But he just wouldn't quit. We wanted him to quit. We were hoping he would quit... We didn't want it to come to this... Why? Because it sucks. It f**king sucks. It sucks for everyone who tried to save this. It sucks more than you can imagine."