Machine Gun Kelly: 'I Did Not Stomp On Any Computers'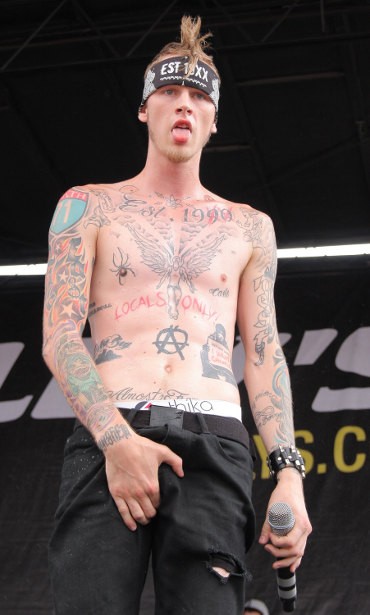 Rapper Machine Gun Kelly has dismissed reports suggesting he trashed computers during a show which was shut down by cops last week.

The rising star, real name Richard Colson Baker, was hired by bosses at The Source Magazine to deliver a short set at the Microsoft store in Atlanta, Georgia's Lenox Square mall to celebrate the release of their latest issue.

However, the performance was said to have ended in chaos after Baker jumped up on a table displaying expensive laptops and allegedly refused to get down, prompting organizers to bring in officers to escort him from the building.

Reports suggest he also stomped on several computers and destroyed the equipment, however, the star insists the rumors are false.

He says, "Last Friday, I was asked to perform at The Source's Power 30 reception and honored to do so. My only goal was to give a great performance. Contrary to what is being reported..."

"I did not stomp on any computers, damage any store property nor were the police called on my behalf. There was some confusion as to where I should perform. But, in the end, it was all resolved."
"I'd like to thank The Source for the opportunity and let the people at Microsoft know I meant no disrespect."