'Machete Kills' Los Angeles Premiere Pics: Sofia Vergara, Mel Gibson, More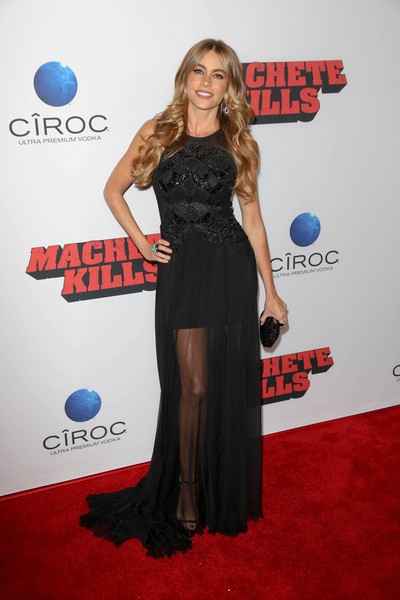 The Los Angeles premiere of "Machete Kills" was chock full of celebrities on Wednesday night. No matter what she wears, Sofia Vergara always looks good. The "Modern Family" star stepped out in a sheer black beaded floor-length gown.
The actress/ model famously wears a gun-wielding bra in the film.
In the film, the U.S. government recruits Machete (Danny Trejo) for a seemingly impossible task to fight his way through Mexico to stop a dangerous cartel leader and an eccentric billionaire arms dealer who has a plan for global anarchy. Charlie Sheen plays the president and Mel Gibson plays the billionaire.
From director Robert Rodriguez, the movie's all-star cast also includes Amber Heard, Antonio Banderas, Vanessa Hudgens, Alexa Vega, Cuba Gooding Jr., Michelle Rodriguez and Jessica Alba.
"Machete Kills" hits theaters on Oct. 11.
Check out more photos from the premiere...