Lyndsy Fonseca's Purple Ruffled Cocktail Dress - Hot Or Not?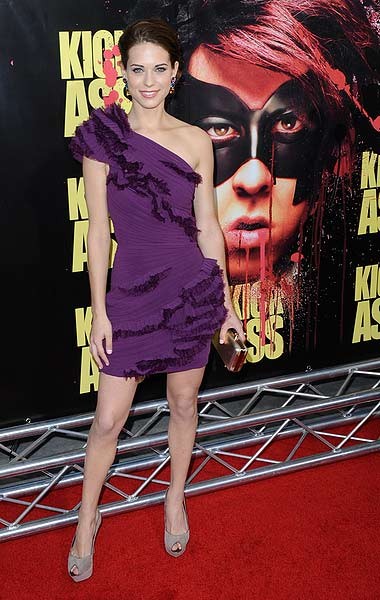 "Kick-Ass" star Lyndsy Fonseca showed up to the film's Los Angeles premiere in a ruffled purple cocktail dress. We're not sure we like the dress, but we like the girl who's wearing it! The actress plays high school hottie Katie Deauxma in the film.

"Kick-Ass" is based on Mark Millar and artist John S. Romita Jr.'s comic book. According to AP, the film "hurtles along breathlessly, from a brilliant opening gag to a climax whose action is hysterical but also disturbing."

British actor Aaron Johnson has fired back at critics upset about the fact an 11-year-old girl (Chloe Moretz) uses foul language in the film. He says, "The controversy is bizarre because we put an R rating on this movie; a certificate that says this is what this content is."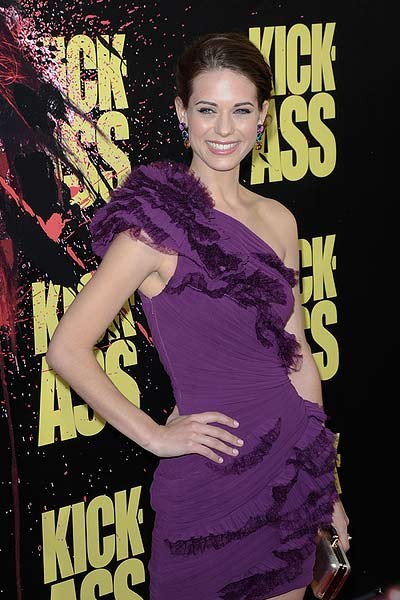 ^ click for next image ^
Click the pics for larger images:
- Click here for more Lyndsy Fonseca pictures! -