L'Wren Scott Leaves Entire $9 Million Estate To Mick Jagger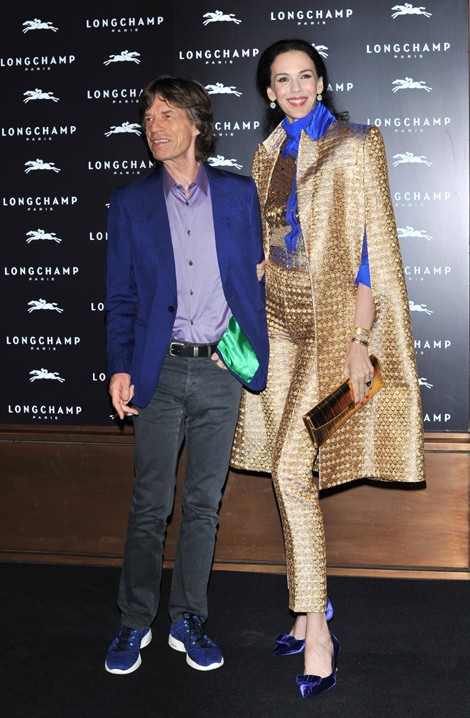 Fashion designer L'Wren Scott left her $9 million estate to her longtime boyfriend Mick Jagger, shutting out her siblings, who were her only living heirs.
 
Scott, 49, committed suicide on March 17 in her Manhattan condo. The New York Post obtained probate documents that reveal she left all her possessions to the Rolling Stones singer, whom she dated for 13 years.
 
In the will, Scott wrote, "I give all my jewelry, clothing, household furniture and furnishings, personal automobiles, and other tangible articles of a personal nature, or my interest in any such property, not otherwise specifically disposed of by this will or any other matter together with my insurance on the property, to Michael Philip Jagger. I give the rest and residue of my estate to my Michael Philip Jagger."
Scott specifically left out her only living relatives, brother Randy Bambrough and estranged sister Jan Bambrough Shane. "Except if otherwise provided in this will, I have intentionally omitted to provide herein for any other my heirs living at the date of my death," Scott Wrote. "I have never been married. I have no children," she added, but inexplicably crossed out "never" in ink.
Scott's $9 million estate includes her $8 million Manhattan condo and $1 million in "tangible personal property and various other assets."
On Tuesday, a private funeral was held for Scott in Los Angeles, and her body was cremated. Her sister Jan hopes to get some personal items from her sister's home.
She told the MailOnline: "I would assume she had a Will, I'm not really sure. But I know after mom passed away, L'Wren took pictures away from the family home. They were my childhood, I want them back, I hate to think they're gone forever, it's our memories of growing up. The Jagger family doesn't need them, they're our memories from our childhood.
"She had things of mom's that have no use for anyone else, but there's some nieces and nephews that would want them. I would like it kept in the family, they don't need to be destroyed or given away."