Lupita Nyong'o Tops People Magazine's 2014 'Most Beautiful' List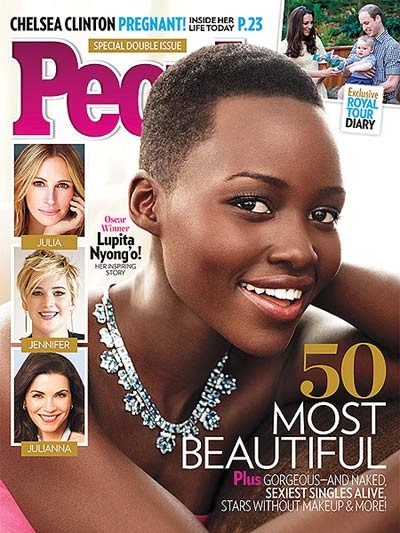 Oscar winning 12 Years a Slave star Lupita Nyong'o has been named the 'most beautiful woman in the world' by People magazine.

The 31-year-old actress, who was raised in Kenya, is thrilled to have landed the title and the cover shot on the latest issue of the magazine, which hits newsstands on Friday.

"It was exciting and just a major, major compliment," she said.

The actress is the successor to last year's 'most beautiful' star Gwyneth Paltrow and she beat out the likes of Amber Heard, Jenna Dewan-Tatum and Kerry Washington.

"Beauty was what I saw on television, you know, light skin and long, flowing, straight hair. Subconsciously you start to appreciate those things more than what you possess," she told People.

"My mother always said I was beautiful, and I finally believed her at some point."

Nyong'o was recently named the new face of cosmetic brand Lancome.

The new issue of People hits newsstands everywhere April 25.